Most Recent Photo

Series

Character

Special Variation:

Neo Zeon Guard Uniform

Year Completed:

2013

Construction Difficulty:

Difficult

Costume worn at: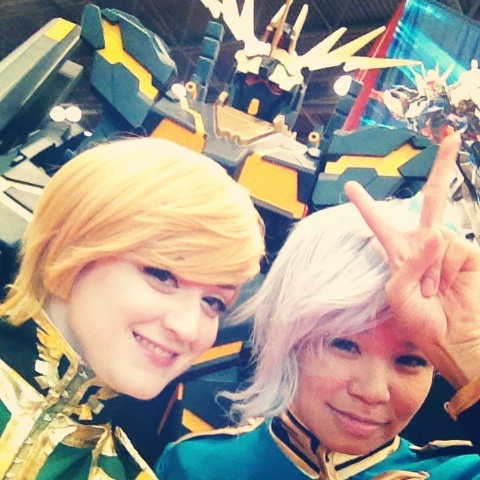 About this Costume
Construction Details:

Basically, it's an Utena uniform.

in space.

for Spacenazis or Spaceterrorists of whatever the Feds call it. I had been doing computer embroidery so much lately I forgot what PAIN it is to satin stitch applique :D Custom bias tape from gold crepe satin because it had to match the applique stuff.. I hand sewed the front closures on the day of wearing it! LEGIT COSPLAY TECHNIQUE. My favorite part of this are the sleeve cuffs, because I did them last and they are, true to the name, badass. SLEEVES. WE WRECK FEDDIE SCUM. I originally planned to do this for Japan Expo but missed the deadline. Got it done for Gundam Unicorn Promotions with Daisuki at New York Comic Con though! with my Princess Sumptus and Queen NewtypeLady! just in time!

Personal Thoughts:

S...Sieg Zeon...! I don't always Zeon, but when I do I need to do it in style. 2006 or 7 was the last time I made a zeon "prince" uniform, and I've leveled up considerably since then. I love this uniform more than I really should... Also it's ridiculously fun to be Angelo because I can be a rude brat or a polite little adjutant at the drop of a hat.
Add a Comment