About This Event
Convention

Event Date

07/04/2014

Volunteer Access

This event is finished, no volunteers needed.

Series Linked: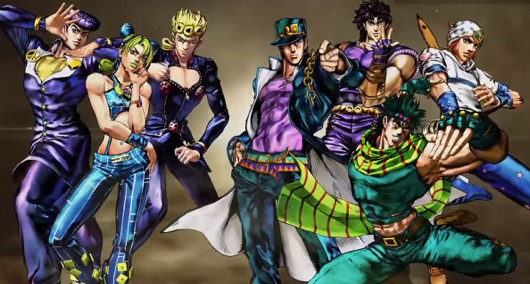 Description: With the anime and videogame being such a big hit with fans this year, ACP's decided to hold a cosplay event for it! Jojo fans will show up at Viz's Panel and there will be a gathering at Bandai Namco's booth.
Location: Viz Panel - THURSDAY, JULY 3RD, 4:45 PM, Cosplay Gathering - FRIDAY, JULY 4TH 1:30 PM AT BANDAI NAMCO BOOTH.
Volunteer Info: Cosplayers will need to have outfits from the Jojo series - any arc is valid, but we'd like to emphasize the first three arcs. Extra points if your costume in All Star Battle, so note that on your application. If the event expands, there may be a chance to get a badge for this in exchange for 3 - 4 hours of volunteering each day of AX.
Recent Videos
The following videos have been linked to this event.