4/11/19 - We're continuing to fix errors related to the server migration, but we see some people able to upload photos again. If you see a page display an error, you may want to refresh it once or twice, as there seems to be caching enabled on the server side.
Most Recent Photo

Series

Character

Year Completed:

N/A

Construction Difficulty:

Awards

Hall Cosplay Award (ALA 2019)

Costume worn at: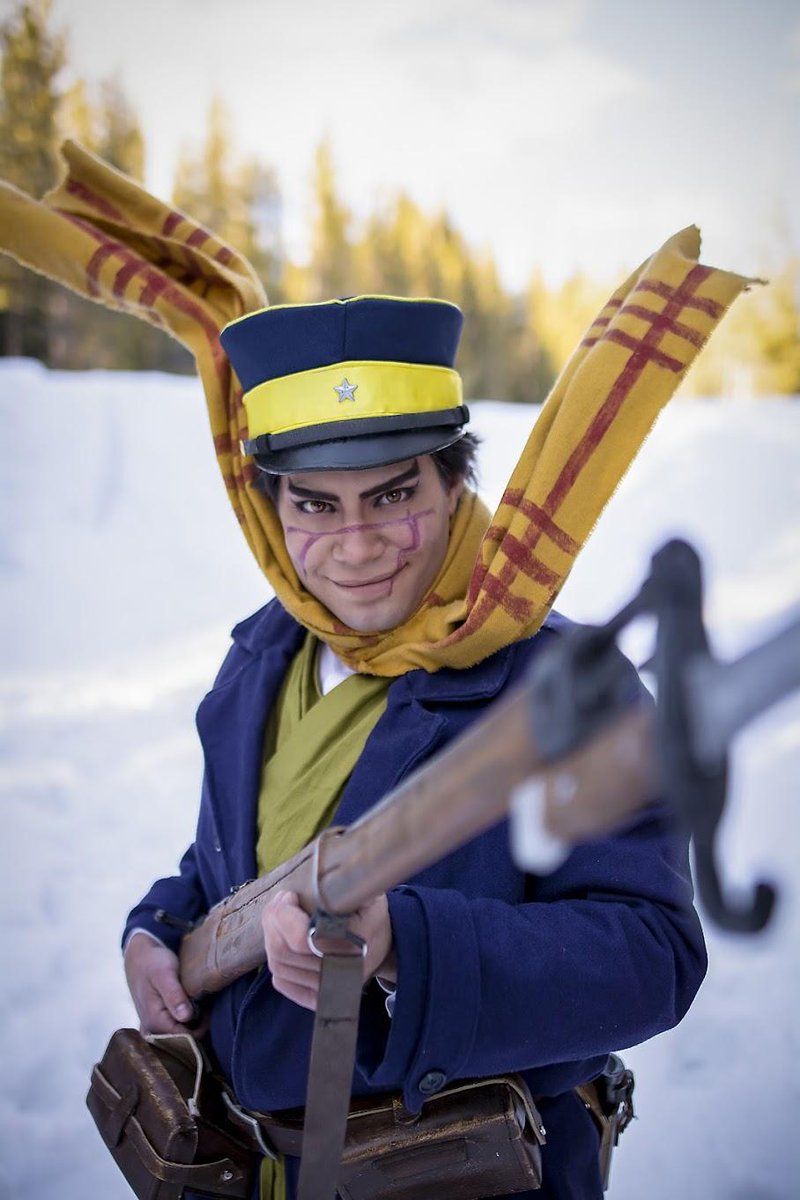 About this Costume
Construction Details:

Since this series has a basis in history, I tried to go with materials that at least look like what might have been available in 1906. That said, I definitely went with lighter weights of fabric than the real thing would have been, since I'm mostly wearing this in southern California, not Hokkaido!
I made almost everything from scratch, except for the boots (purchased, removed some straps), the white shirt (modified the collar), the belt (bought a pre-cut blank but stained it myself), and the scarf (added the stripes). This was my first time making a hat of any kind.
The ammo pouches, bayonet, and its sheath are all EVA foam. I'll probably end up making his rifle out of foam as well.

Personal Thoughts:

I adore this series, and I'm excited to have finally finished a cosplay from it! Sugimoto is also an excuse to make the dumbest worst faces possible, so that's another reason this cosplay has been really enjoyable to wear so far.
Wig Details
Styling Notes

Does it really count as "styling" if I made it messier on purpose?!
Add a Comment