4/11/19 - We're continuing to fix errors related to the server migration, but we see some people able to upload photos again. If you see a page display an error, you may want to refresh it once or twice, as there seems to be caching enabled on the server side.
Most Recent Photo

Series

Character

Item Name

Jack's hoodie

Year Completed:

2013

Construction Difficulty:

Normal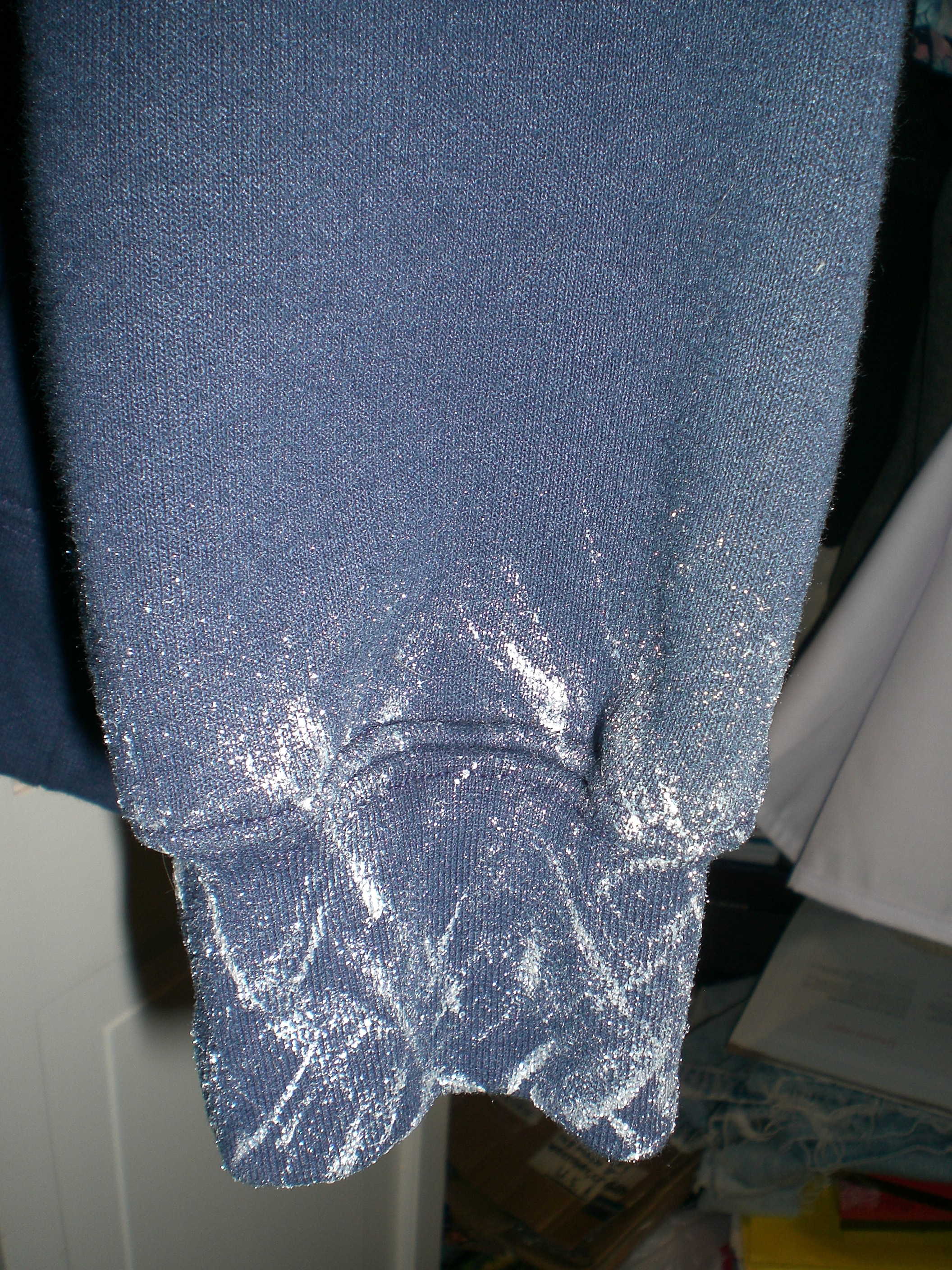 About this Prop
Construction Details:

Carhart blue hoodie, with 3 different acrylic sparkle paits by Lumiere. Pearl White, Super Sparkle, and their sparkle powder to add to a light blue that I had. Each color had to be painted with a tiny #1 natural brush, let dry for 24 hours, then heat-set with an iron, before adding the next color. Gave the jacket away to a friend after the panel was done, so I'm working on another! Not a quick project, like an overnight...took about a week total.

Personal Thoughts:

Made this originally thinking I was going to wear it for the panel at Arisia 2013 about bringing animation to life. Next one is going to be a little lighter blue. I've been cosplaying Nauticon's Jack for the past year, and both Jacks are kinda Guardians of fun, so I figure Frost would be a perfect complement to Nauticon's Jack.
Add a Comment