Contests
> Granblue Fantasy Fan Cosplay Contest
Series

Entry Deadline

06-26-2018 11:59 PM EST

About this Contest

Cosplayers and Granblue Fantasy fans, we have a special treat for you - ACParadise will be hosting an unofficial cosplay contest leading up to Anime Expo! Cosplayers can submit their outfits and have the online community vote on their favorite ones. Even if you're not attending AX, here's your chance to show how much love there is for Granblue outside Japan, so enter today!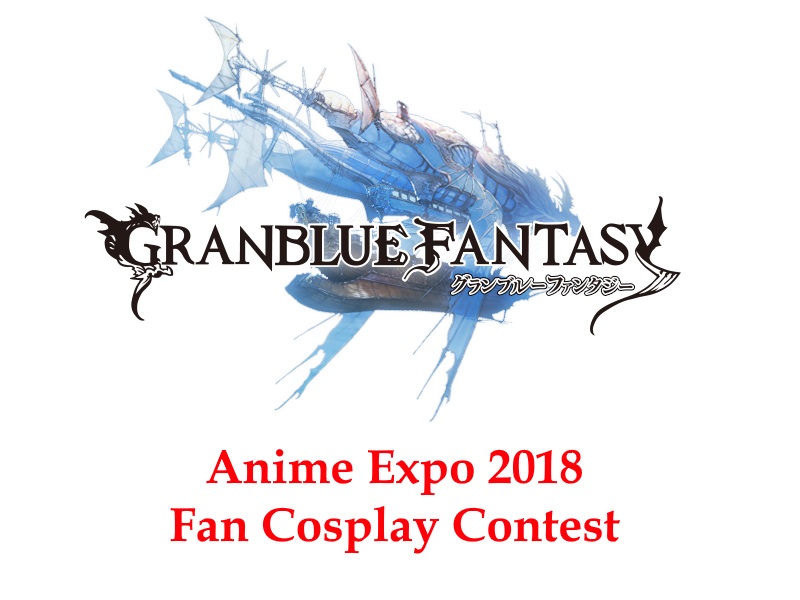 Prizes
The five entries with the most votes will then be showcased at the Cygames booth at Anime Expo, where our judges will select the 1st, 2nd, and 3rd place winners and award them with prizes provided by Cygames!
Additional Notes
Besides the contest, please be sure to attend the Fan Gathering at Anime Expo on Saturday, July 7th 1:00 PM at Site 2!
You do NOT need to be attending AX to participate in this contest! Attendance is required only to receive the physical prizes.
Users will vote for their 5 favorite entries. The 10 entries with the most votes will be shown in a video at the Cygames booth.
The top 5 will be asked to show up at the Cygames booth (time and day TBD) for the final round, where they will get to show off and briefly talk about their costume.
Judges at the booth will choose the 1st, 2nd and 3rd place winners
If you are in the Top 5 but are not attending AX, you will still be included in the video but not eligible for winning. The person with the next highest number of votes will be contacted instead.
Rules
This contest is open to both MALES and FEMALES, and you must be a registered member of ACParadise.
If you were a winner of a previous ACParadise contest, you cannot enter with the same costume that you won with.
Entries must be from the series listed above
Entries will be accepted through our contest form only.
Entries based off fanart aren't allowed. (Note: Reference pictures aren't required, but may be requested by ACP Staff should an entry come into question on whether it's based off official art or not.)
Collaboration characters are limited to those that have appeared in the Granblue Fantasy game and are wholly owned by Cygames (Rage of Bahamut, Shadowverse, Umamusume)
Entries will be accepted until the deadline listed above.
Group entries and pictures are allowed, but one person must be in charge of the group for contact information and prizes.
If you are a winner and are not in the US, you must have a US resident receive the prize.
Only one contest entry per user member account