Most Recent Photo

Series

Character

Year Completed:

N/A

Construction Difficulty:

Very Difficult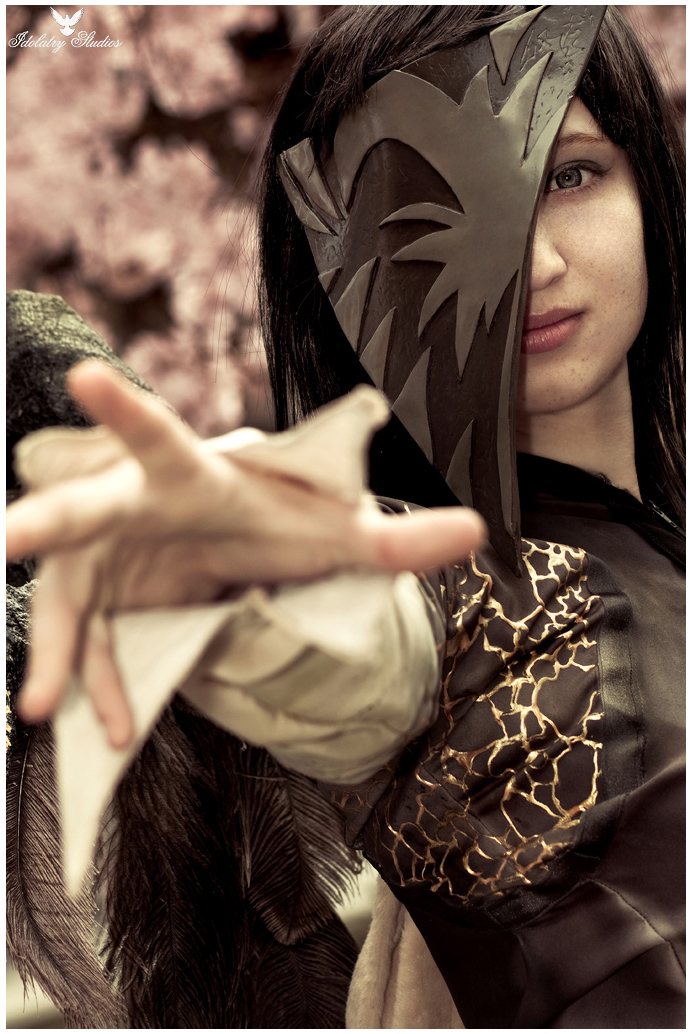 About this Costume
Construction Details:

The nightmare that plagued me for 3 months prior to Sakura-con '09. Bar none, the dress took the longest - approximately a month to a month and a half, and there are still aspects of which I'm unhappy with. The dress came out too short when I didn't buy enough casa satin (but in such a perfect beige!), but that was the least of my worries when I had to figure out a good way to gradient dye the sucker. I first started with hand painting, then Rit dying, and finally rubbed raw the skin off my fingers when I realized that scrubbing with water and concentrated bleach did the trick. The sleeves could have turned out better, but I really liked the dye and gold designs on the shoulders and arms (done with puffy paint), as well as other minute details all over like stitching on the dress bottom, painting the shoes, and decorating the mask with small incisions. The mask was my favorite part by far, it was my first experience with craft foam (and lots and lots of varnish lol), but it kept its shape and did its job of confusing my eyesight for the day. The back wings were incomplete, so I only had three in the back attached to a wood back-piece, which gave me rope burns around the shoulders after not too long. The head dress was one of the easier parts, made out of Rigid Wrap, PVC pipe and newspaper, painted over and secured to my back via the same back-piece, feathers attached last. I topped off the look with gray Geo contacts to make my one good eye enlarged and more prominent while the mask was on, people really seemed to notice and like it!

Personal Thoughts:

I was so proud of the MC group Tali put together, the people involved were all so talented and I was proud to be part of that :) However, I have mixed feelings about this costume, somewhere between pride and disappointment as it feels like not one of my best works, but one which I normally don't put this much time into. I touched on so many small details for the costume that by missing a few, most people didn't notice. But being the perfectionist I am, it bothers me to no end lol. I may fix it up before rewearing because it is *painful* to do so with the wings/feathers, and correct the dress.
Add a Comment