About This Event
Convention

Event Date

07/02/2011

Volunteer Access

This event is finished, no volunteers needed.

Series Linked: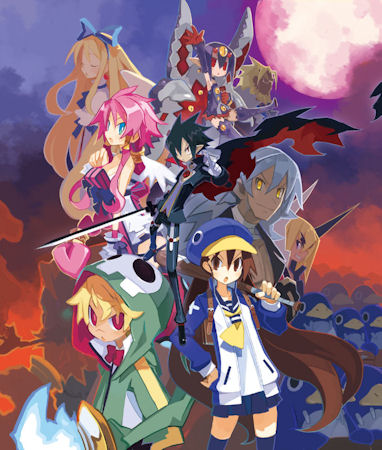 Description: Disgaea Demonic Debate
Where: NIS America Booth
When: Saturday, July 2, 10:00 AM ? 1:00 PM
Who will be the next President of NIS, and ruler of the Netherworld?
That is the burning question that will be answered as cosplayers from
Disgaea 4 will compete against each other in a presidential election
of unholy proportions. With topics ranging from Prinny Labor Rights to
Intergalactic Piracy, attendees are encouraged to ask our candidates
questions and choose one to win.
Location: All activities for this event will take place at the NIS Booth.
Volunteer Info: Costumes from any of the Disgaea series are ok, but we would prefer characters from Disgaea 4, specifically Fuuka and Valvatorez.

Valvatorez = http://www.rpgfan.com/pics/Disgaea_4/art-002.jpg

Fuuka = http://www.rpgfan.com/pics/Disgaea_4/art-004.jpg
Recent Videos
The following videos have been linked to this event.