About This Event
Convention

Event Date

07/01/2011

Volunteer Access

This event is finished, no volunteers needed.

Series Linked: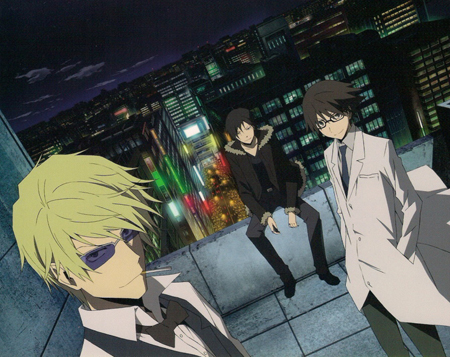 Description: Durarara Yellow Scarves Gathering
Where: Aniplex Booth
When: Friday, July 1, 4:00 PM ? 5:00 PM
ACParadise will be encouraging cosplayers and fans of Durarara to stop by the Aniplex booth for a gathering. Show your love for Durarara, either via cosplay or simply wearing something yellow ? prizes will be
given out to enthusiastic fans!

Durarara Dating Game
Where: Crunchyroll Booth
When: Sunday, July 3, 11:00 AM ? 12:00 PM
Ever wanted two characters from Durarara to date each other? Ever wanted to date a character yourself? Well now?s your chance, as ACParadise cosplayers will be hosting a dating game featuring characters from the hit series by Aniplex. Audience members will be encouraged to join, and maybe a few twists are in store for our lucky
contestants!

Durarara Autograph Session
Where: Aniplex Booth
When: Sunday, July 3, 4:30 PM ? 6:00 PM
Voice actors from Durarara will be having an autograph session, assisted by ACParadise
cosplayers. Stop by, say hi, and get an autograph from your favorite voice actors! Autographs are on a first come first served basis, but if you purchase any Durarara DVD from the Aniplex booth, you?ll get priority access in the autograph line.
Location: Aniplex/Bandai and Crunchyroll Booth.
Volunteer Info: Volunteers need to obviously have a costume from the show, and will most likely be needed for a couple hours each day.
Recent Videos
The following videos have been linked to this event.