About This Event
Convention

Event Date

07/04/2013

Volunteer Access

This event is finished, no volunteers needed.

Series Linked: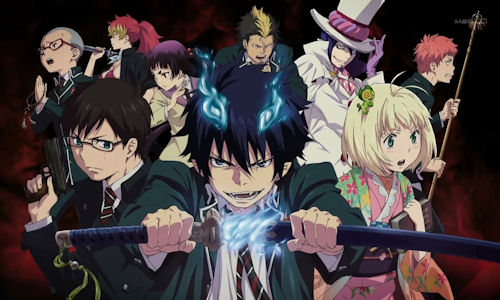 Description: Aniplex would like to welcome the Japanese and American guests at AX with cosplayers from Blue Exorcist! We'll be having a cosplay gathering at the Aniplex booth, and volunteers will be needed to escort the guests at their panels and autograph sessions.

July 5, Friday:
4:00-6:00pm Video 1 Blue Exorcist The Movie Screening and Q&A with Mr. Sasaki and Mr. Inoue
ACP Cosplayers will represent the main characters of the Blue Exorcist Movie, handing out raffle tickets and Kuro Masks to attendees. The movie will be followed by a Q+A with Mr. Sasaki and Mr. Inoue

July 6, Saturday
Noon-12:45pm Booth 901 Blue Exorcist Gathering
Our ACParadise members will be joined by fans in a Blue Exorcist cosplay gathering = let's see how many cosplayers we can get to show up!

1:45-2:45pm Blue Exorcist Panel with the English Voice Cast
First Durarara, then Madoka Magica, and now Aniplex welcomes the English voice cast of Blue Exorcist for a panel, escorted by ACParadise cosplayers representing their character. With so many big names at this panel, you better show up early to get a good spot!

3:15-4:45pm LP1 Booth 901 Blue Exorcist Group Autograph Session *Ticketed Event
The US Voice cast of Blue Exorcist will be here right after their panel ends to hold a 2 hour autograph session, managed by our cosplayers. Don't try to skip the line, our Bon might kick you out! For autograph sessions, make sure you line up early, and only official merchandise will be signed (no fanart, sorry). One item per badged attendee per autograph session. Enforcers will be on standby to enforce these rules XD.


Location: This will take place at the Aniplex Booth #901, as well as at the different panels rooms.
Volunteer Info: All the characters have been filled for our screening and autograph sessions, but the cosplay gathering is open to everyone!
July 6, Saturday
Noon-12:45pm Booth 901
Recent Videos
The following videos have been linked to this event.