4/11/19 - We're continuing to fix errors related to the server migration, but we see some people able to upload photos again. If you see a page display an error, you may want to refresh it once or twice, as there seems to be caching enabled on the server side.
Most Recent Photo

Series

Character

Special Variation:

Winds of Winter Dress

Year Completed:

2018

Construction Difficulty:

Difficult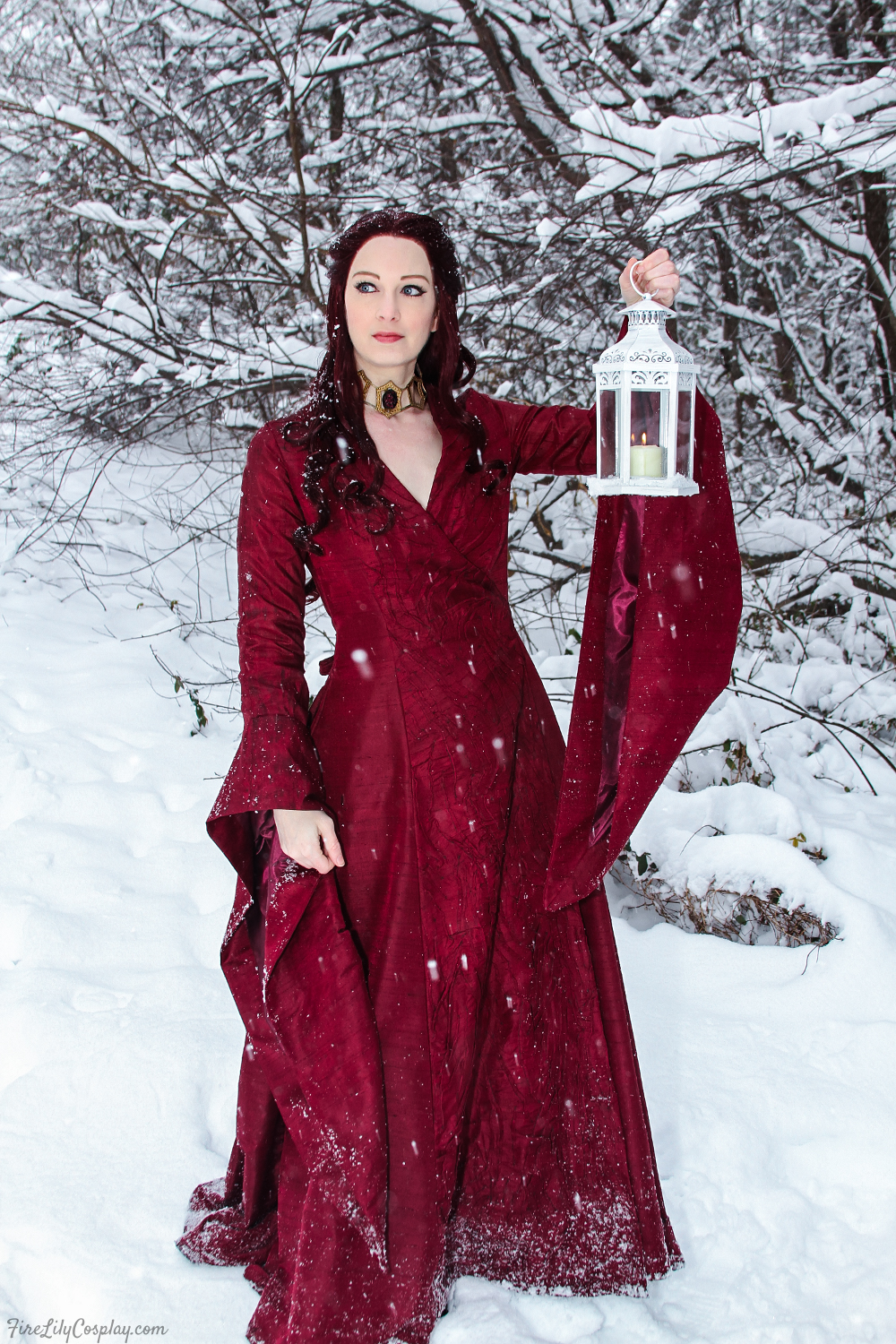 About this Costume
Construction Details:

This dress is from two scenes in Season 6: where Melisandre gives Jon council before the Battle of the Bastards (Ep 9) and when she is banished from Winterfell (Ep 10). The dress is some sort of dark red silk and featured lovely pin tuck detailing all over the front panels.

I happened to have 10 yards of a burgundy silk dupioni and thought I'd get this dress together in a week before Halloween! The pin tucks took quite a while - I had to cut large pieces of fabric and draw out lines to be sewn, then sewed them as I moved along the fabric. It was an organic process that took 4-6 hours per panel. Once the tucks were sewn, I gently steam ironed the fabric from the back to press the fabric flat but leave the tucks raised. Once the two panels were done, I cut them out using modified patterns and cut the rest of the dress panels and sleeves as well.

The dress also features an interlining of cotton sateen and a full lining of hand-dyed lining fabric to match the silk. And I made it with pockets!

The wig is from Amazon and it is perfect for Melisandre's ever-darkening hair (her hair goes from bright copper red to very dark, almost black red throughout the series). And the choker is made from cardboard, brass connectors, and a large black crystal rock that I dusted with red glitter.

I was extremely pleased to get snow pictures in this outfit as well!!
Add a Comment