Cosplayer Rie
> Costume of Namine (Kingdom Hearts: Chain of Memories)
Most Recent Photo

Series

Character

Year Completed:

2018

Construction Difficulty:

Normal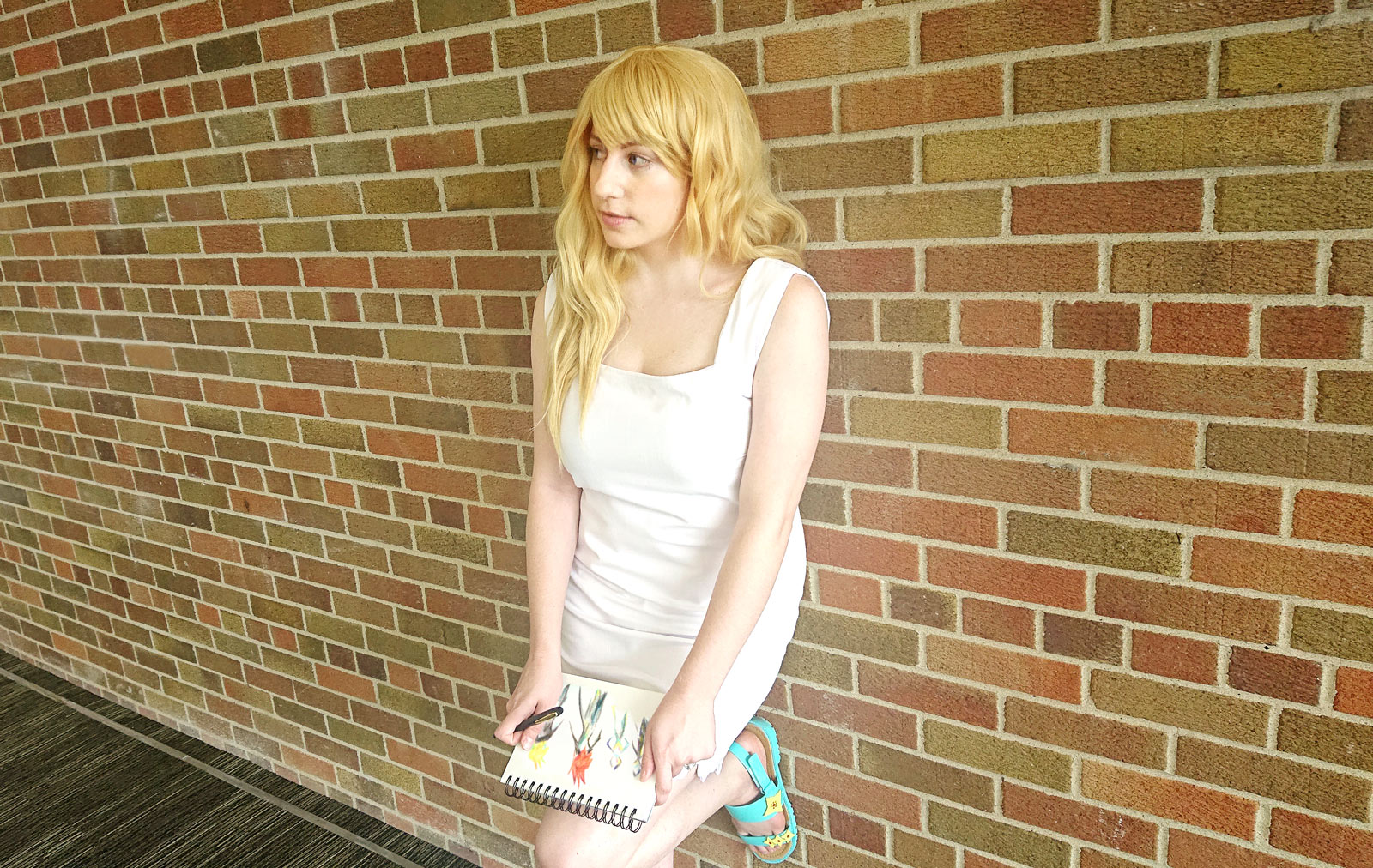 About this Costume
Construction Details:

This is actually my second go at the dress. The first time, I started making it out of white stretch fabric, but then scrapped it after it wasn't turning out quite the way I wanted (and also, the idea of doing all those scallops on a stretch fabric made me want to scream.) The second time went surprisingly quickly, I probably should've made a mockup but didn't because...YOLO? Anyway it all turned out pretty well!! I learned a lot just from a simple dress like this.

n

nThe shoes were bought from eBay, painted with Angelus leather paint. I cut out the little yellow flowers/stars from craft foam using my Cricut Explore Air, and put orange rhinestone stickers on them for the centers. Then I just hot glued them on!

n

nThe sketchbook was just purchased from Michaels!

Personal Thoughts:

I really like Namine!! I actually skipped KH:CoM the first time around so the first time I "met" her was when I played KH2, haha. Then I played ReCoM when it came out on the PS2 which made me appreciate her character WAY more. Plus it's not too hard of a cosplay to make!
Wig Details
Styling Notes

I straightened it out JUST a bit, like it's barely noticeable. I cut bangs into it and then did a crappy job of cutting some parts on the side a bit shorter because it was the morning of the con and I couldn't find my regular wig scissors! Then I just hit it with a bit of hairspray to keep it over my one shoulder and to keep the bangs where I wanted them.

Wig Review

I wanted a Ferrari originally but they were all sold out when I went to make my order! The Amber ended up being nice though because it's not as thick. I probably should've gone with a different color, the pale blond was a bit too yellow in some lighting for my tastes and looked kinda unnatural on me. In more natural/outdoor lighting it looked much better.
Add a Comment