Most Recent Photo

Series

Character

Special Variation:

Sera Myu

Year Completed:

2018

Construction Difficulty:

Normal

Costume worn at: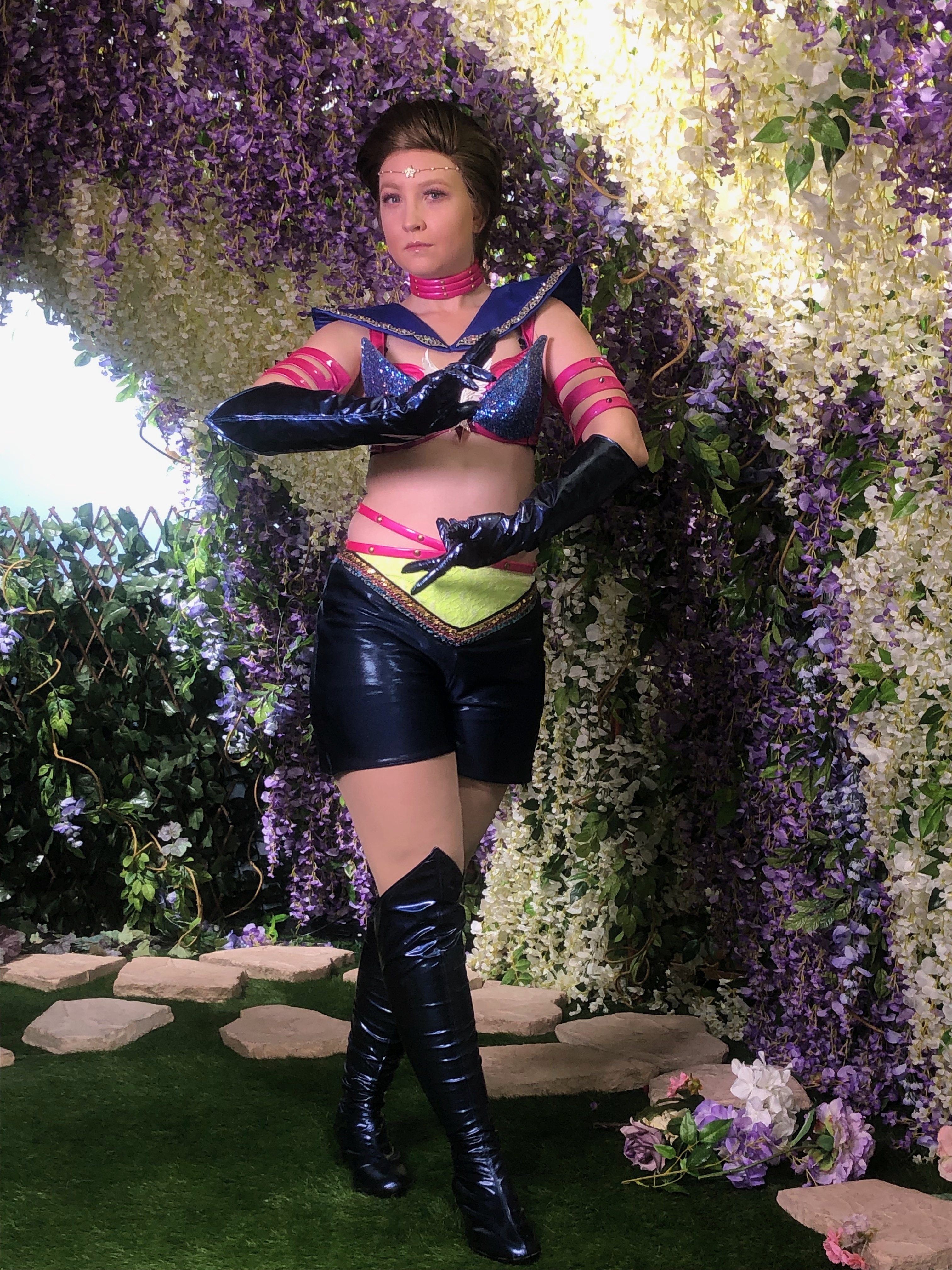 About this Costume
Construction Details:

I'm surprised it wasn't harder then I had initially expected! A lot of the material hunting was divided up, so it made the ultimate task a lot easier. In the long run, I think that if it was one person who was doing it, it would had definitely been a lot more taxing?





Multiple references were collected to be used for my blueprint, thank you instagram.





A bra was used as the base. Which was taken apart to be turned into the sports bra hybrid I ended up with.





The brooch needs to be reworked as well, as the red triangle is made from plexiglass and stabs me haha.





I plan to remake the boot covers and gloves in metallic blue vinyl to match the musical versions more! So keep an eye out for updates soon!

Personal Thoughts:

OH BOY!

So I will start with saying I had never thought that one day I would cosplay one of the stars! But the opportunity had presented itself and I'm so, so glad I did. It was such a wonderful experience and I am so honored to have worked alongside these amazing ladies!

Sailor Star Maker was made in about 3 weeks for Fanime 2018, and for now I plan to remake the boots and gloves! So keep an eye out for future updates!

The Pattern for the collar was drafted and made by Lunar Lyn, and the rest of the items including bra, shorts, gloves, boot covers, necklace, arm bands and waist belts were created by me with the help of my two other wonderful Starlights!

In order of top photo-
Maker: Me
Fighter: rukiahitachiin
Healer: dethraux
Jupiter: roxyryoko
Mars: azayaka_cosplay
Venus: lunar.lyn
Mercury: princessofherworld
Super Moon: seamstressful
Chibi Moon: cherryteagirl313
Tuxedo Mask: seamstressful_husbando
Saturn: shannuckles
Neptune: windofthestars
Uranus: jesterslabyrinth
Pluto: altelierlicorice
Cosmos: misstristameioh
Wig Details
Styling Notes

Honestly just a lot of back combing and smack talk to get the semi greaser look.
Add a Comment