Most Recent Photo

Series

Character

Year Completed:

2016

Construction Difficulty:

Normal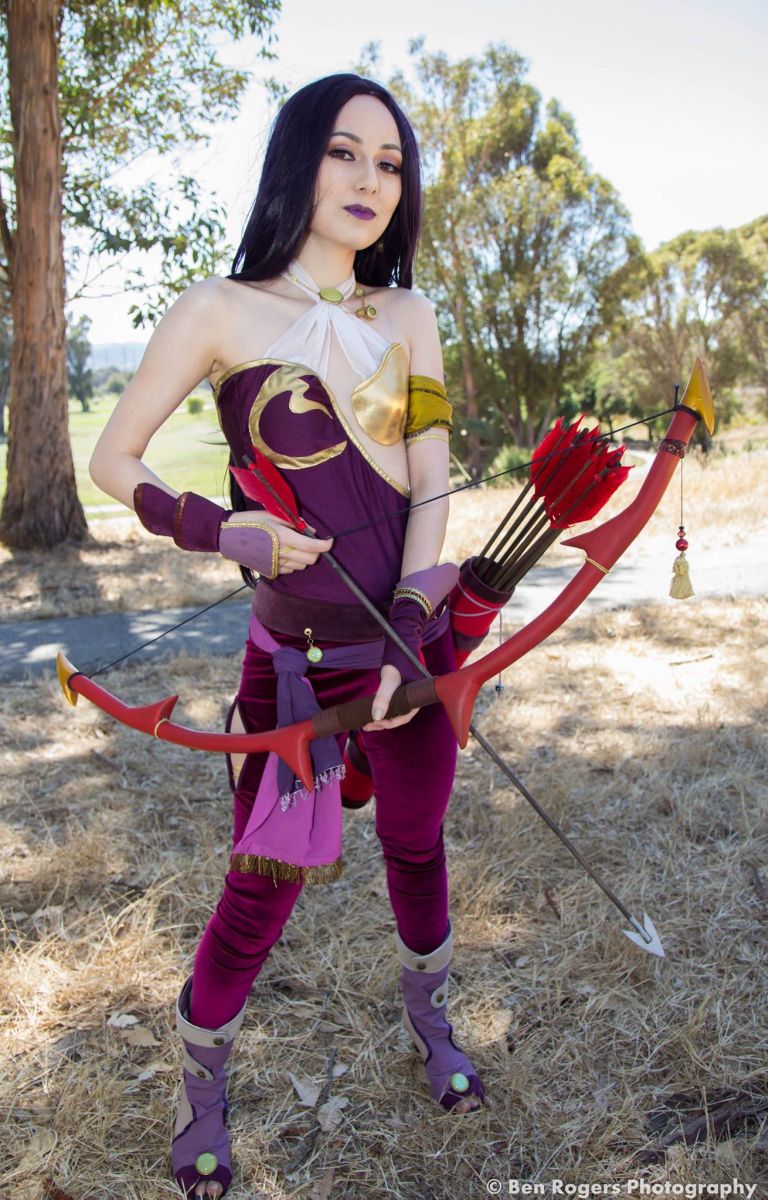 About this Costume
Construction Details:

I used stretch velvet for the leggings and spandex for the top. The gold trim on the top is stretch vinyl.

The green gems started as clear cabochons which I painted the backs of with nail polish.

The armor is heat formed craft foam, covered with gold metallic spandex and held on with a lot of fashion tape. Braza Flash Tape has never failed me! :)

The bow is a PVC pipe with a connector in the middle so it can be taken apart. The spiky parts were made by cutting slits in the pipe, inserting pieces of foam PVC, then gluing on insulation foam and carving it into shape. I sealed the foam with wood glue and then used bondo to fill any gaps. I painted the bow with gold spray paint and red acrylic paint.

n
nThe quiver is another large PVC pipe with fabric glued over it. All the arrows except one are glued into a styrofoam disc which fits into the quiver.
Wig Details
Wig Review

After wearing this wig once the fiber started falling out of the skin top so I had to throw it away. Do not recommend :(
Add a Comment