Most Recent Photo

Series

Character

Year Completed:

2016

Construction Difficulty:

Costume made by

Wig styled by

Prop made by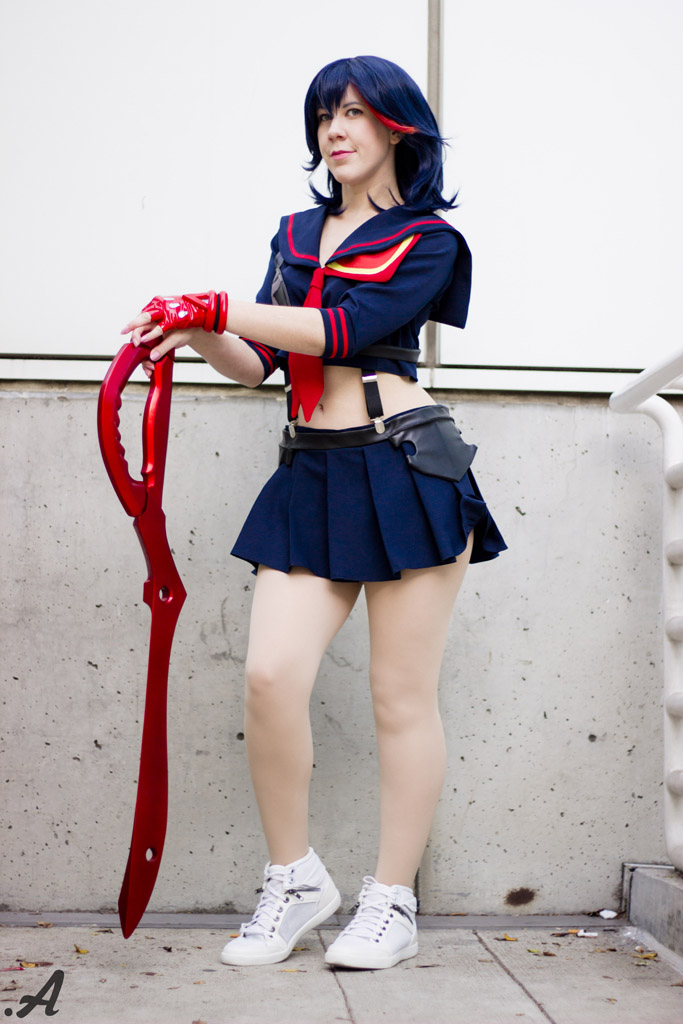 About this Costume
Construction Details:

Costume/wig styling by DaydreamerNessa

Scissor blade by CeruleanDraco



Costume by DayDreamer Nessa (I bought it second hand) Scissor blade commissioned from Cerulean Draco.



I did create my own glove from red stretch vinyl from Spandex World (leftover from my Asuka plugsuit) I used the hand tracing/freezer paper method to sew the finger less glove. The puffy part is a separate piece made similar to how I do Sailor Moon glove rolls - sew a track in a tube and stuff with upholstery piping filler. It also has a piece of elastic down the center. I used heat transfer vinyl and craft foam covered in the stretch vinyl fabric for the rest of the detailing.



I had difficulty finding the shoes, and ended up buyin men's shoes from Ross and painting them white with fabric paint.

Personal Thoughts:

Kill La Kill is one of my favorite series ever! I love Ryuko for her strength and compassion, and wanted to cosplay her for a long time, but didn't think I would look good as her. I also was never really that motivated to make senketsu as it's kind of a plain costume. I bought the costume from my friend and decided to do it!
Add a Comment