Most Recent Photo

Series

Character

Special Variation:

Idolized Maid

Year Completed:

2016

Construction Difficulty:

Normal

Costume worn at: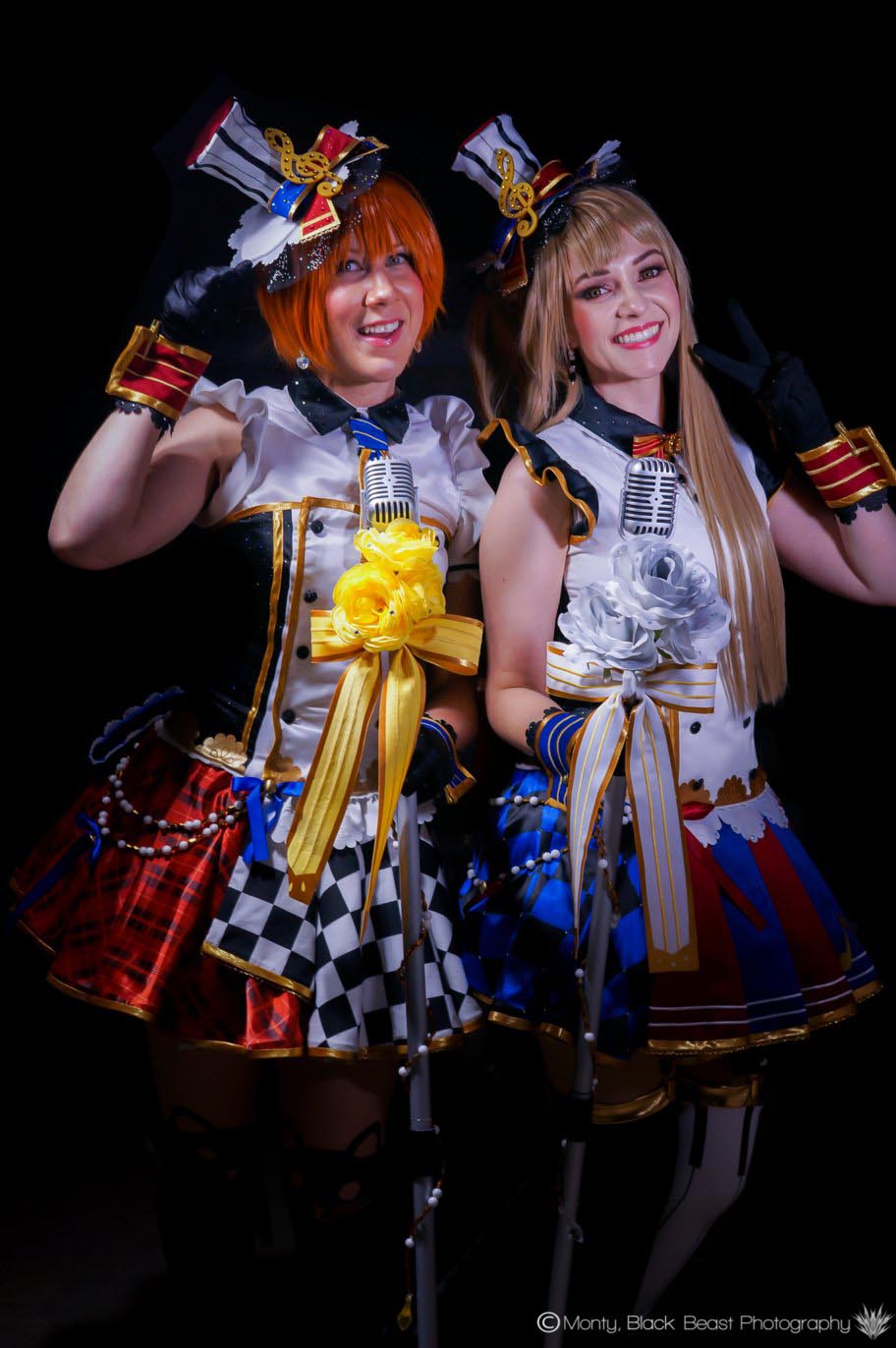 About this Costume
Construction Details:

PATTERNS:
I used my princess seam bodice, McCall's 4775, as a base for the top (it's out of print), and altered it to have 2 center front panels that overlap and button up. For the undershirt, I used McCall's M6035 and gathered strips for the sleeve ruffles. Each side of the skirt is one full circle skirt that is cut open and knife pleated. The skirts are lined in a white taffeta with 3/8" horsehair braid sewed into the hem to give it body.

FABRICS:
The main fabrics are Casa satins from JoAnn (including glitter and non glitter variations). The white and black check fabric is also from JoAnn. The red checks and plaids were designed by Melvinopolis and bought in satin fabric from Spoonflower. The satin from Spoonflower is actually pretty terrible and snags/slips badly, so I don't recommend it. For the stripes on the wrist cuffs, ankle cuffs, and ties, I satin stitched 3mm stripes with embroidery thread. All of the bias tape was hand made (I made it for Kotori as well) from All That Glitters RB Gold Foil Satin from JoAnn (sorry, pretty sure they don't make it anymore as we had a hard time finding it!). I cut strips and used my Simplicity bias tape maker to make the bias tape, sewing it to the front right sides to right sides and hand sewing it invisibly on the back (except for the tie, which was finicky and I just hand sewed the trim on the whole thing)

ACCESSORIES:
The mics were made from two pieces of PVC pipe and a connector (it comes apart for easy travel) and a retro-styled PC mic that I took the head from. I drilled a hole to attach the flowers and the decorated it with the bead and chain and ribbon.

The fabulous hats were made by BATCosplay (Nico). I also made the hair and neckbows for a few girls in the group by attaching layers of satin together with Heat 'N Bond Ultra. All of the scalloped "lace" trims were laser cut satin and the treble clefs on the hats were laser cut by Rubica (Eli).

The cat face mock thigh highs are from Hot Topic. I altered an old pair of shoes with various materials from my stash, painting the heel gold and gluing on the vinyl and trim with caulk.

Personal Thoughts:

This costume was way more work that I thought it was going to be! Envel Cosplay asked me to be in her group. Nico is my girl, but I got cast as Rin and decided to make the outfit for the group for Fanime 2016.

Eli is Rubica
Nico is BATCosplay
Hanayo is Anza
Nozomi is Envel
Kotori is Lunar Lyn
Maki is The Geek Pit
Rin is me!
Add a Comment