Most Recent Photo

Series

Character

Special Variation:

Pink

Year Completed:

2016

Construction Difficulty:

Very Easy

Costume worn at: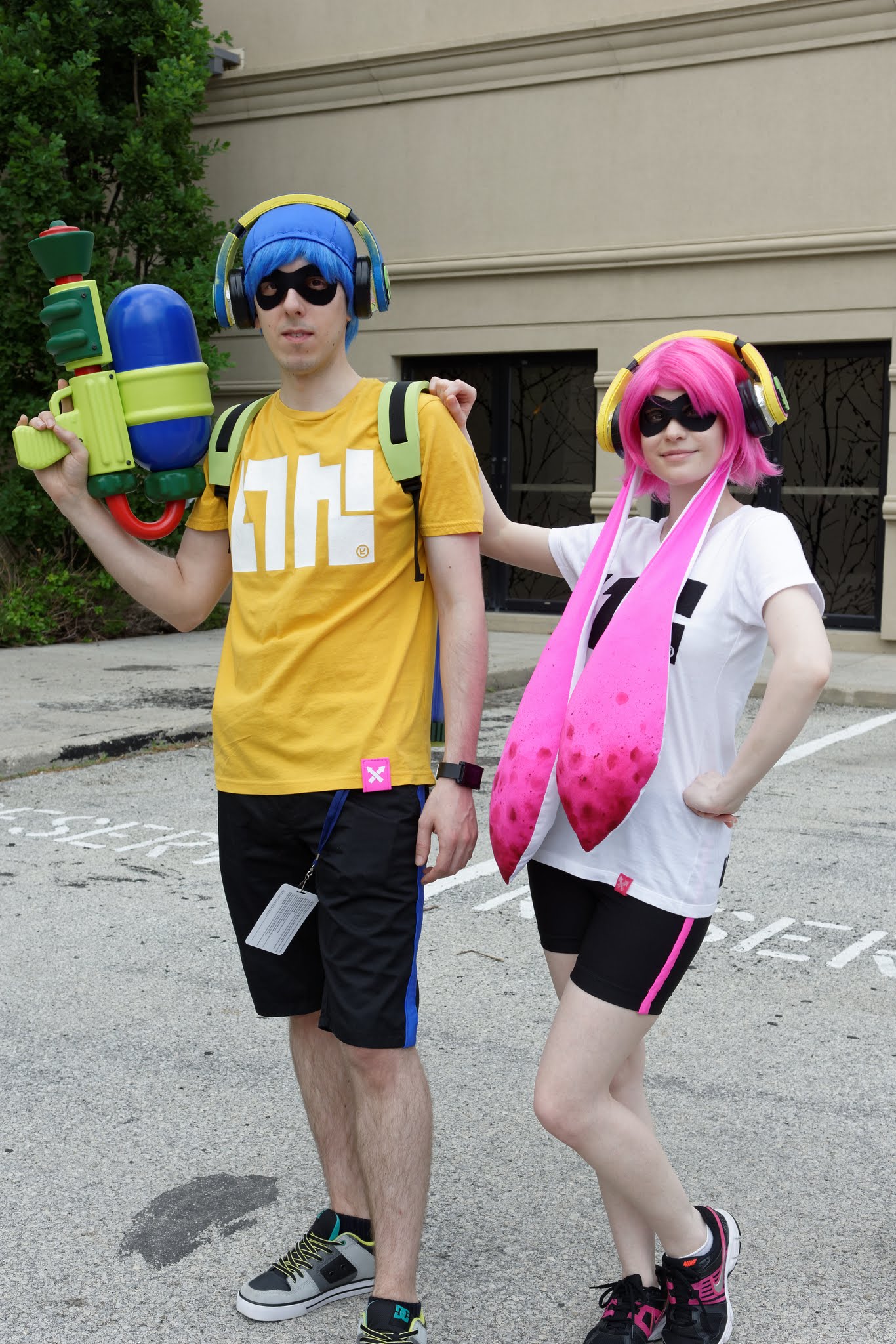 About this Costume
Construction Details:

I bought a white t-shirt and made the front and back designs for the shirt out of felt, which I added to the shirt using heat n bond. I added stripes of pink to the sides of bike shorts that I had purchased. The tentacles were made by my friend Sierra (http://amongbobbinsandthread.blogspot.ca/). She made the tentacles for pretty much everyone in the group and her painting looked fantastic! I attached the tentacles to the wig with snaps and by sewing them down to the inside of the wig.

I used my old Batgirl mask as a template when I made the mask for this Splatoon costume. It attaches to my face using spirit gum.

My friend Adrien helped me make my headphones. He Cosplayed as the blue Inkling Kid with me. He made his own splattershot which looked amazing!

I didn't have to do that much work for this costume, but it was a lot of fun to wear! I'm looking forward to wearing it to more summer cons and events in the future!

Personal Thoughts:

Made this costume to be part of a group with my friends, but I was a bit late to the party. XD I picked to be pink because orange was already taken and pink is my favourite colour. There wasn't a whole lot of sewing involved with this costume, but it turned out to be a very comfy outfit choice for an extremely hot Anime North. I didn't expect the reaction to Splatoon Cosplay to be so great! I haven't really played much Splatoon myself since I don't own the game, but I think the Splatoon world is really colourful and fun and that's what drew me to Cosplay from the game.
Wig Details
Styling Notes

My friend Pan helped me trim the wig a bit to bring down some of the volume. I sewed the tentacles into the wig netting. I'm so glad the colours for the wig and tentacles matched really nicely. I was worried that they might be off, but they looked great together!
Add a Comment