4/11/19 - We're continuing to fix errors related to the server migration, but we see some people able to upload photos again. If you see a page display an error, you may want to refresh it once or twice, as there seems to be caching enabled on the server side.
FOR SALE ( Only)
Minimum Price: $50
Does not include: Shipping, Shoes. Includes - Skirt, Pants, White Shirt, Jacket, Ribbon, Wig Jacket and shirt flat measurements: 19.5 bust, 18 waist Skirt flat measurements: 15 waist, free hips Pants: size 12 (16 inches flat waist). Skirt, Shirt, Jacket was bought on ebay to fit a 38/30/38. The white shirt is a bit tight, so I wore a different shirt from a different costume. The skirt/jacket fit fine. The pants were thrifted and have a ~1 inch dart sewn in them which can taken out.The wig is from ebay. The costume was worn once (with the exception of the white shirt which was never worn) for several hours), so it is like new.
Most Recent Photo

Series

Character

Year Completed:

2016

Construction Difficulty:

Very Easy

Costume worn at: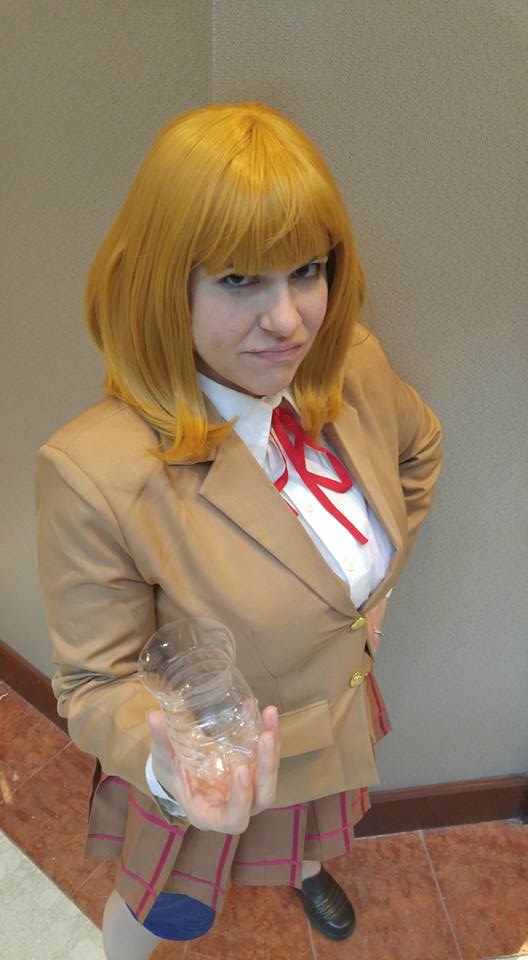 About this Costume
Construction Details:

The uniform was bought for me by my friend BubbleTeaCosplay for Christmas. The pants didn't fit, so I ordered a pair of pants off of ebay, cut them to the right length, hemmed them and took them in. The shirt was also a bit small, so I used the white shirt I had made for my Hitomi Kanzaki school uniform - therefore making the skirt and jacket the only completely untouched items.
Add a Comment