Most Recent Photo

Series

Character

Year Completed:

2014

Construction Difficulty:

Costume worn at: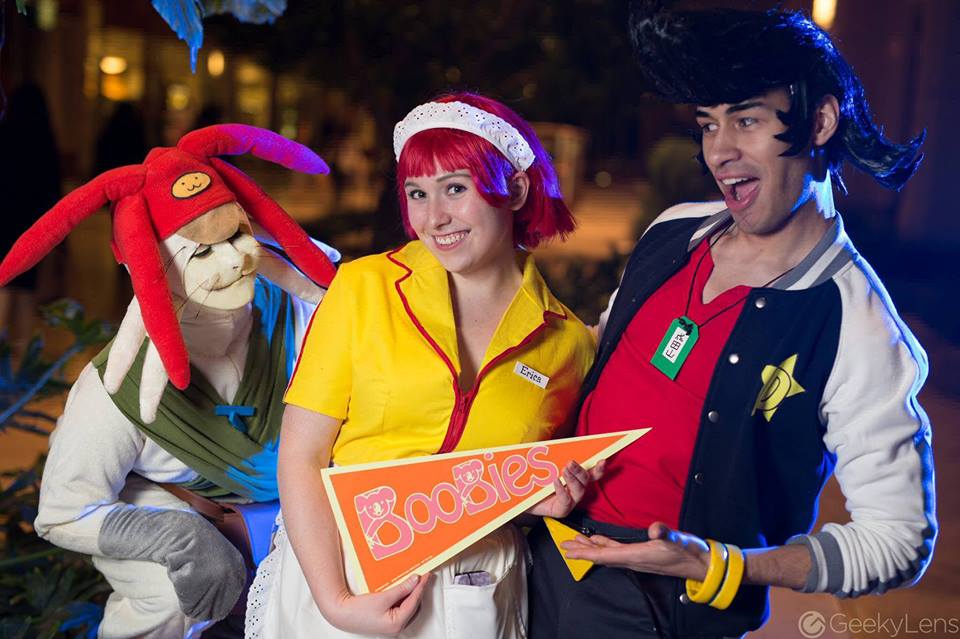 About this Costume
Construction Details:

Modified the simplicity anime costume pattern. Used soft minky fabric for both the grey and ivory parts of the body. The hat is just fleece and his green outfit is made of corduroy. I know the green isn't the most accurate green to his, but when I put the green corduroy next to the fabric, it really matched well which made me decide on more of the neutral green instead of the neon green.rn It's a onesy with a zipper down the front and hood part closes with velcro at my neck. The hands have a Velcro slit in them so if I need to use my fingers I can.rn The front brown pouch was a lot more time consuming than I anticipated to make. I bought the upholstery vinyl and sandwiched squares between card board and sewed them together.Then used vinyl gel glue to piece it together. rn Orange crocs *shutter* were purchased on ebay. I painted on the white stripes with leather paint. Tail is pose able. I had golden contacts that worked perfectly to get the kitty eye look. I used Snazzaroo white face paint and mehron ivory to paint my face. I bought a cat prostetic piece to put on my face. Used spirit gum and liquid latex to stick it on. I still need practice with it since it's not an area of specialty for me. So I am sure each time I wear this it will look better since I am learning what works and what doesn't. rnThanks for the tips with the make up and making our communicator bracelets to my Space Dandy, Colombian_Otaku

Personal Thoughts:

Started watching Space Dandy as it aired. Found out my homey, Colombian_Otaku liked it too so we made sure to watch it together. He loved Dandy and I loved Meow. He is great at wigs so he wanted to take on the challenge and so did I with another animal character. :3 I loved wearing this costume because my friends thought I resembled a cat and so I got huggled, cuddled and cute talked the whole time I wore it.
Add a Comment