Most Recent Photo

Series

Character

Year Completed:

2015

Construction Difficulty:

Difficult

Awards

Best Master Craftsmanship - Colossalcon 2015

Costume worn at: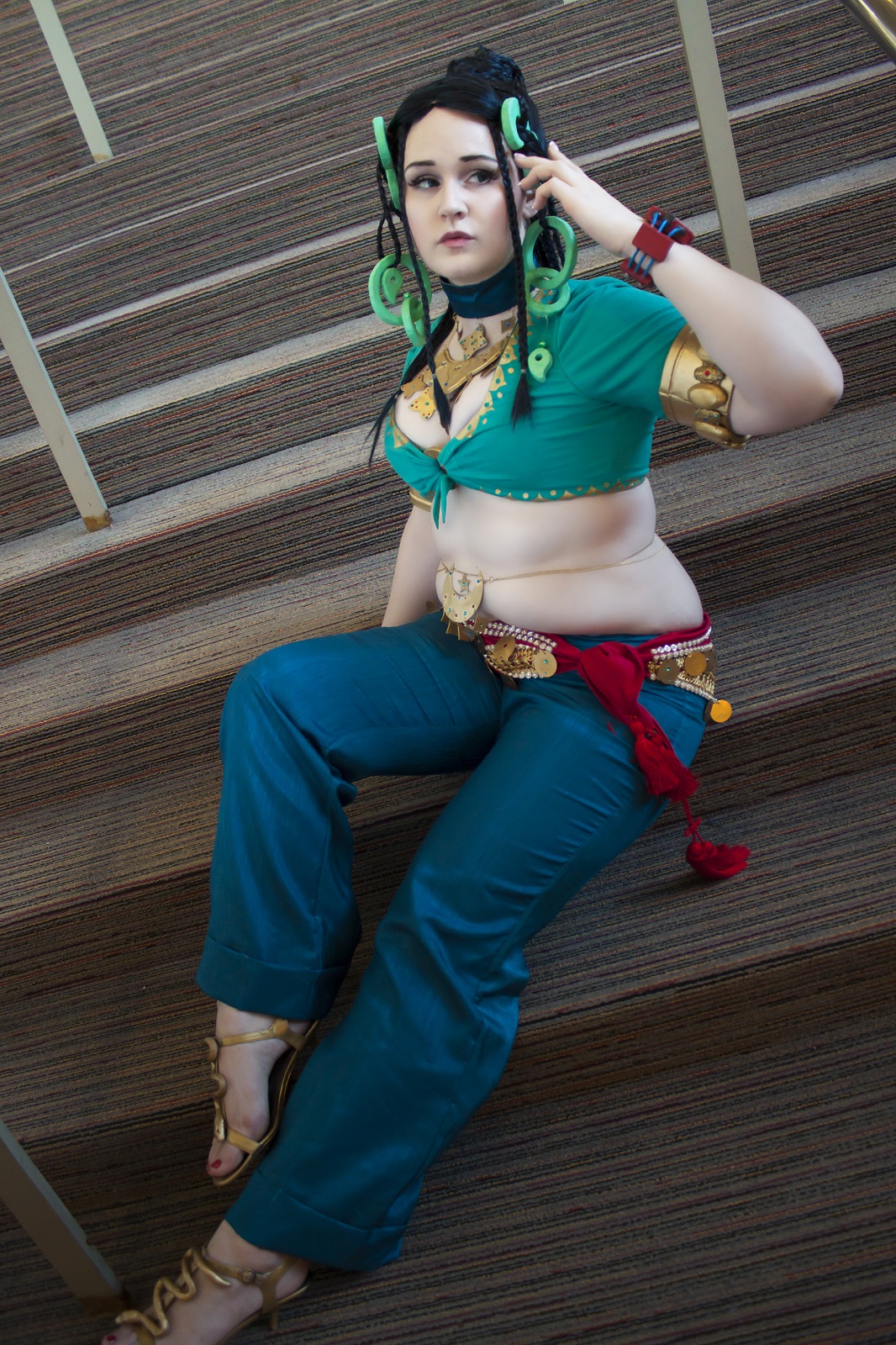 About this Costume
Construction Details:

blurgh later.

A shitload of worbla, iron on vinyl, rhinestones, and many hand-stamped coins.

Personal Thoughts:

Legitimately one of the best games I've ever played uwu
Wig Details
Styling Notes

Jasmine and long wefts.

SO MANY BRAIDS.

First thing I did was take down the original ponytail, rubber band off a base for the new pony tail. Using this little ponytail as the support, I caulked in a styrofoam ball to braid around (rather than stubbing and adding a foamcore, the foamcore is just in the wig already). And then I braided! Everything but the four braids in the front went up into the ponytail, which I did by rubber banding layers around the ball and then braiding with sections from multiple sides to cover up the ball.

I sewed an entire package of long wefts together along the weft track, and then sewed this to the base of the ponytail. Then I braided that, looped it around, and braided up the excess length into *more* ponytail braids.

The circle hair dangles are braided into the wig, which was done in two braids that I combined into one braid to make the pocket for them to hang from.

Wig Review

This is actually one of my better experiences with Arda. Their black/dark color fibers tend to be easier to work with, which is a nice change from the crispy blondes that I've suffered in the past.

I also had a looper brush on hand, and I'm not sure I would have been able to keep this wig from tangling without it.
Add a Comment