Most Recent Photo

Series

Character

Special Variation:

Movie 2 Battle Costume

Year Completed:

2014

Construction Difficulty:

Normal

Awards

Best in Masters at SabotenCon 2014

Costume worn at: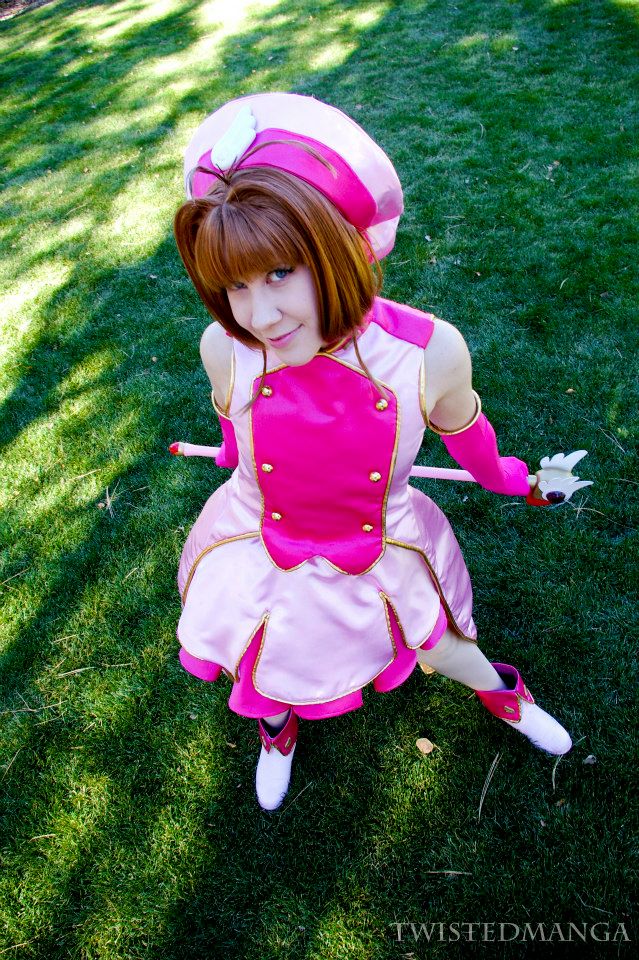 About this Costume
Construction Details:

This costume was quite intensive and time consuming, but mostly just time consuming. One of the most time consuming parts was making all the gold piping by hand. I regretted every moment of using the shiny pink satin because it snagged and frayed like crazy. The darker pink satin was more matte and less tempermental.

I drafted out the tailcoat pattern. The satin coat is lined in a gold taffeta fabric and of course, edged in more piping. The entire thing has interfacing ironed to it to keep the satin flat and give it more body. The back is my favorite part - I did a satin stitch applique with my friend's embroidery machine to make the cute little wings! Digitizing that also took a few hours.

The skirt is two layers, underlayer being basically a copy of my Sailor Mercury skirt, a 3x waist circle skirt with box pleats all around. The outer skirt is one I had to take time to draft to get the right shape - it has 5 petals. It is lined with piping sandwiched in the middle. I also wear two short petticoats under it for extra POOF.

I built the hat pattern off an existing one, making it larger and even more ridiculous. The darker pink stripe is added on with satin stitch applique. The wings on the hat are another of my favorite pieces. My boyfriend and I actually sculpted, created a mold, and cast these in resin! (I say these because we also did Syaoran's) The smaller wings were cabochans from Etsy.

I ran out of time with the gloves, and they were last minute, so instead of making real gloves out of the same pink satin, I cheated and made easy gloves with a spandex and the freezer paper method. I was surprised to find such a close match by flipping over one of the hologram spandex' at JoAnns and using the wrong side.

For the boots, I bought some cheap black boots on Ebay and painted them. I primed them with vinyl auto spray paint, and painted over that with pink So Soft fabric paints. The tops are just rectangles that snap on.

I am most proud of the sealing wand! Now, I know she is using the star staff by this point in the movie when she wears this. I tried to make it and it wasn't working out - plus the "bird head" wand was simpler and worked better with our skit. So I switched and made this instead. The base is PVC pipe, stretched with heat into the shape at the bottom, with a wood egg shape for the bottom gem. For the top of the head, my boyfriend cut out the basic shape with a bandsaw, and I sanded it into the bird head shape with a belt sander. So much sanding!! I filled and sanded the head to get it smoother. Then I added the wings out of styrene, and resin gems. The gems are old miscasts that came out too dark, so I'd like to replace them with lighter ones once I get new casting supplies. There is a PVC pipe connecter making the base and holding that on - so the top actually comes off for travel and fits back on snugly! I know it's not 100% accurate, but I'm still super proud of this thing because I made it. :)

Personal Thoughts:

I have had this costume on my dream list for YEARS. I had a skit idea and decided to make it happen for SabotenCon 2014.
Add a Comment