FOR SALE (Costume Only)
Minimum Price: $80
Includes coat, skirt, sweater&shirt. Shoes additional ($15 obo) - women's size 11.
Most Recent Photo

Series

Character

Special Variation:

Black Coat

Year Completed:

2011

Construction Difficulty:

Normal

Awards

Honorable Mention, Glass City 2011, Judges Award, Youmacon 2011

Costume worn at:
This Costume has been retired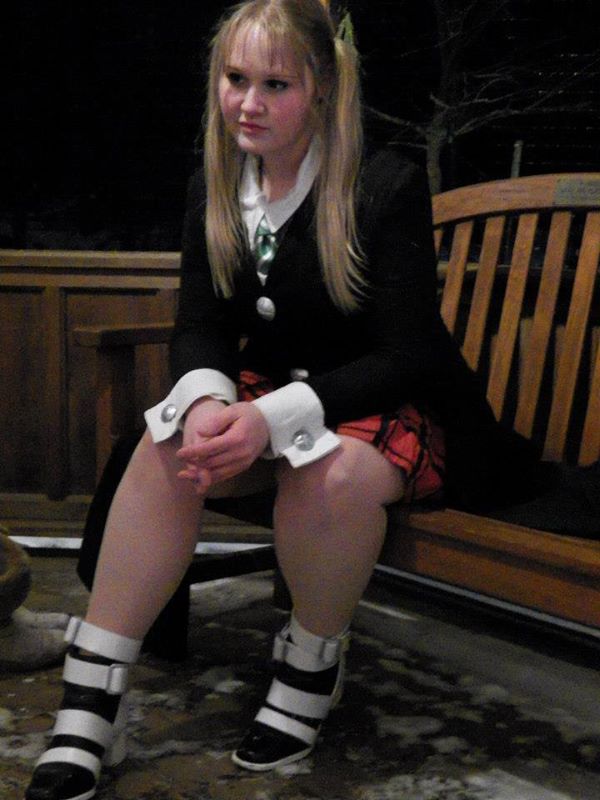 About this Costume
Construction Details:

The coat is black gabardine, modified from a Vogue pattern (which I will never use again it was the devil). The primary reason why this cosplay is retired is because of the coat--It didn't fit or lay properly, and at the time I didn't have a very good grasp on tailoring (oh how the times have changed)

The skirt is made of red twill with the plaid hand-painted with acrylic paint. All of the pleating was done by hand.

Sweater was bought and modified into a v-neck. Blouse is I think muslin? Desperately needs remade...

Straps on the boots (remade) are craft foam covered with contact paper to keep them clean, and gorilla glued to the boots. Buckles are functional.
Add a Comment