Most Recent Photo

Series

Character

Special Variation:

The Australian Job

Year Completed:

2013

Construction Difficulty:

Very Easy

Costume worn at: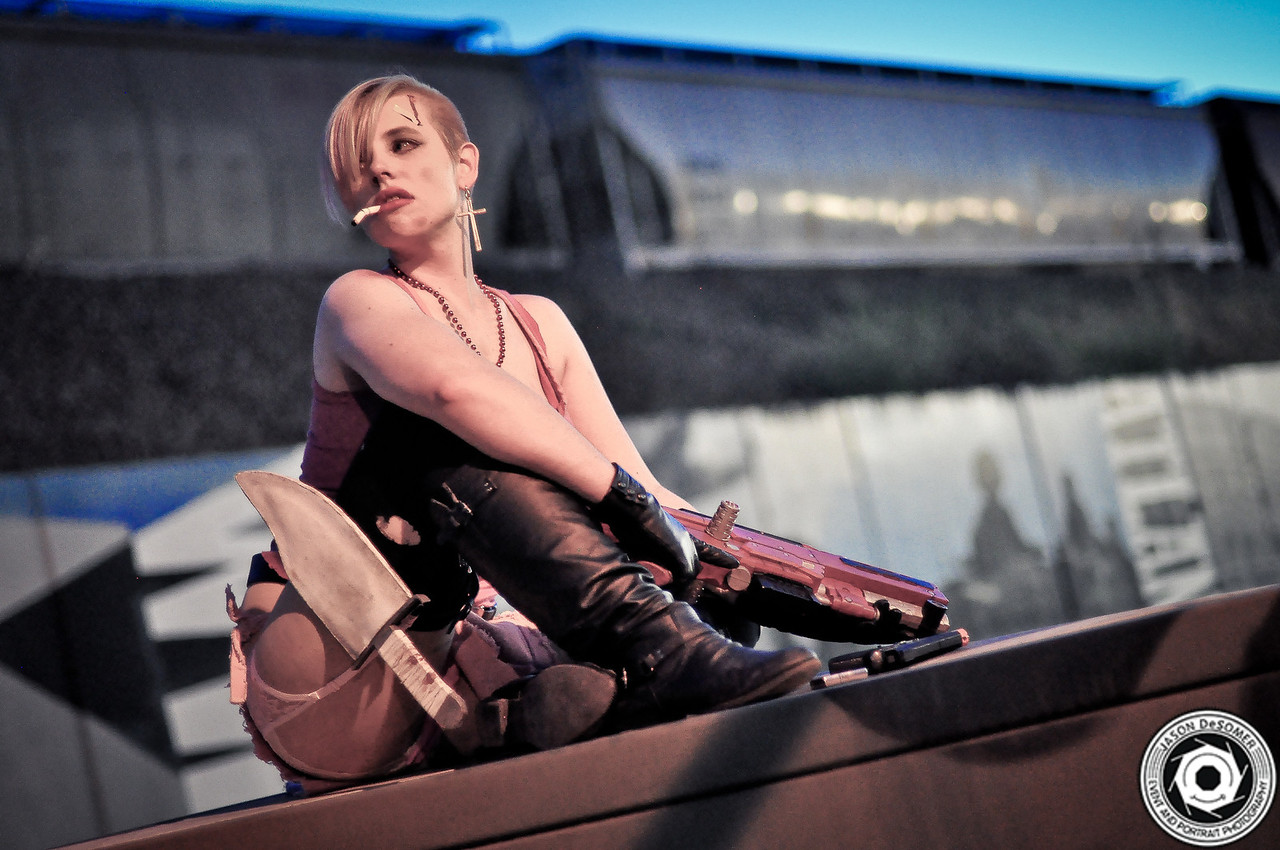 About this Costume
Construction Details:

It was a pretty simple costume and most everything was bought. Boots, underwear, garter belt, earrings, socks, belt and buckle. Butt flap was made out of canvas, dyed and weathered to hell and back. The shirt was shoddily put together with no pattern out of some stretch knit, bias tape, and a zipper and weathered. Cut holes in the thigh highs, and made the necklace out of foam and old mardi gras beads.

The knife was the only really difficult part. It was my first time working with Worbla and it was pretty fun I have to say! The blade has a piece of cardboard in the middle to help give it some shape, as does the handle and I just layered and molded the worbla over it. I sprayed the sucker a few times over with plastidip which seemed to help get rid of the bumpy texture without going through the process of sanding. The knife was then weathered and painted.

Knife sheath was pretty basic and made out of leather, sprayed with some white leather paint and weathered. I also made the thigh belt from scratch!

Personal Thoughts:

I got into Tank Girl at the beginning of High School when I bought all the paperback single issues off of one of my friends. I've been wanting to cosplay her for a long time but between being kind of chubby forever and wussing out on shaving my head, it's taken a long time to get the courage.

I finally did it though and look where we are!
Add a Comment