Most Recent Photo

Series

Character

Special Variation:

Humanstuck (skepticarcher/sunbreaksdown)

Year Completed:

2013

Construction Difficulty:

Very Easy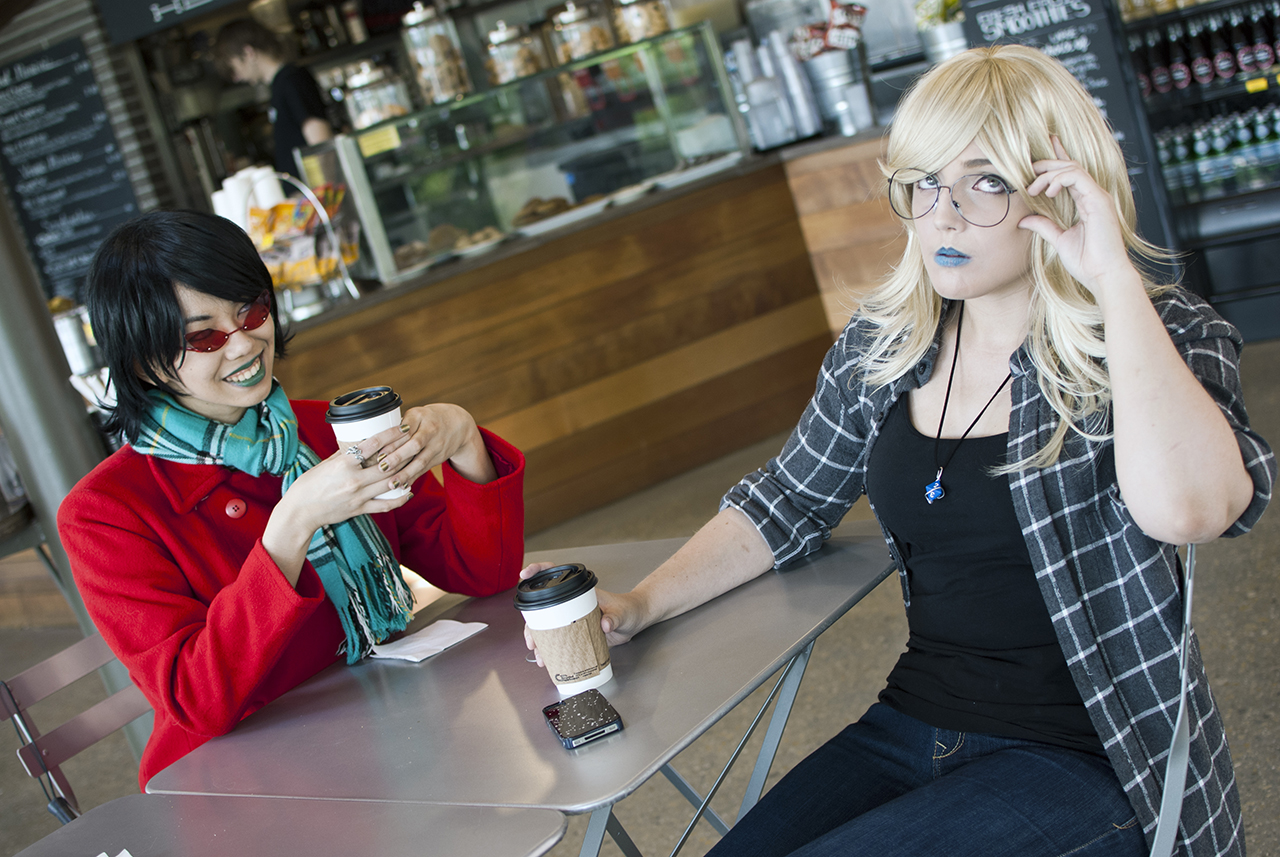 About this Costume
Construction Details:

I scoured the thrift store for an overshirt accurate to skepticarcher's fanart, then altered it smaller. I'm wearing a plain black tank top, jeans, and knockoff Converse (which are accurate to the fic) borrowed from Ceri. We wrapped wire around one of her D8 dice to make the necklace. Borrowed her Vriska glasses and I was ready!

Personal Thoughts:

Continuing my addiction to the Scourge Sisters' dynamic. "8r8k h34ds" is a fantastic humanstuck AU (with a canon twist) by sunbreaksdown, who has become a good friend of Ceri and me. We always loved skepticarcher's humanstuck designs for Vriska and Terezi, so we decided to mix the two. Best of all, with Vriska described as a blonde, white European mutt and Terezi described as Chinese, Ceri and I were accurate--except to the opposite Sister we're used to cosplaying! I always love being the Sisters with Ceri, my lovely kismesis. It was so much fun to be the 8luh 8luh huge 8itch for once, though it wasn't for nearly long enough for me to really get into character. Except when we were trying to park on the Ben Franklin Parkway in Philly and got bullied out of it by a trolley. That got me in the mood lmfao.
Add a Comment