4/11/19 - We're continuing to fix errors related to the server migration, but we see some people able to upload photos again. If you see a page display an error, you may want to refresh it once or twice, as there seems to be caching enabled on the server side.
Most Recent Photo

Series

Character

Year Completed:

2012

Construction Difficulty:

Costume worn at: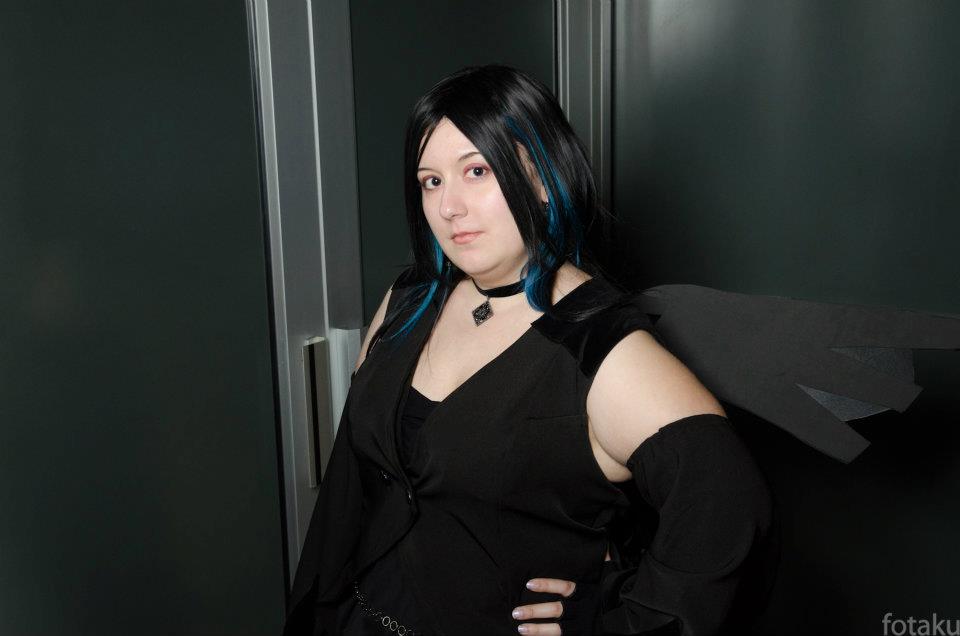 About this Costume
Personal Thoughts:

Well, this was kinda random that I even did this.

But my best friend did a Reshiram gijinka the previous year and had wanted a Zekrom to go with it. Another friend was supposed to be Zekrom but for various and sundry reasons, it didn't work out.

In a weird coincidence, some time before she even had the idea to make Reshiram, I had bought a black wig with blue streaks in it off eBay purely because I thought it looked cool. And when it was decided the other girl couldn't be Zekrom, my friend asked me and said "well, you've already got a wig for it." And she was right. Plus, the bottom of her Reshiram is white jeans and boots and I already had black jeans and boots to start with. So it was really just a matter of making the top.

So using her design as a base and keeping the look of Zekrom's torso in mind, I made up the vest, sleeves and wings. It turned out pretty well I think.
Wig Details
Wig Review

No styling needed. Black with blue streaks was exactly what Zekrom needed and it was exactly how the wig came.
Add a Comment