Most Recent Photo

Series

Character

Special Variation:

Key of the Starry Sky filler / Priestess of the Phoenix movie

Year Completed:

2012

Construction Difficulty:

Costume worn at: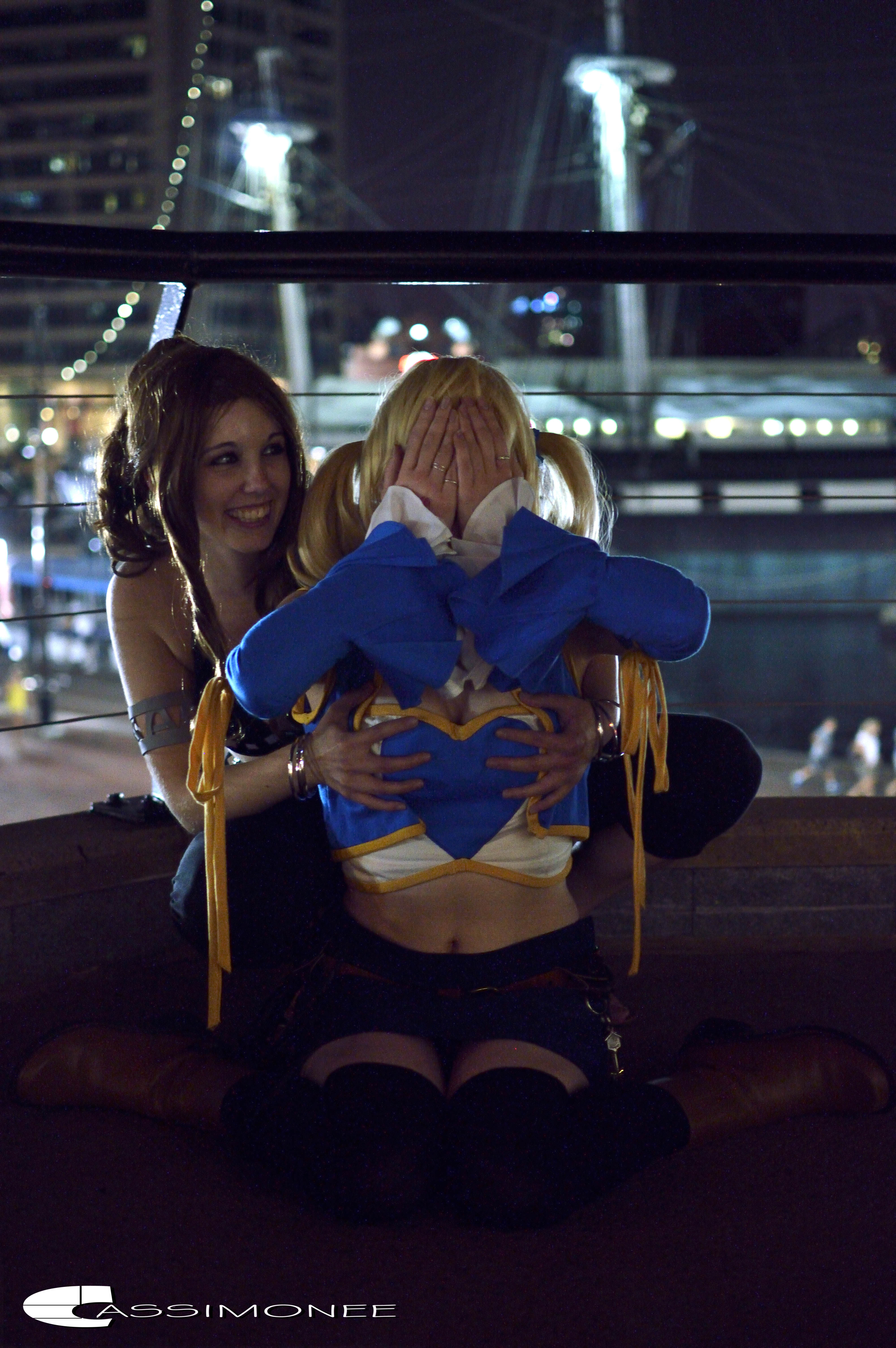 About this Costume
Construction Details:

I bought most of my fabric online (fashionfabrics.com) because I am such a fool for stretch sateen and that site had the perfect blue and gold. The skirt is a pretty blue jacquard I found at the fabric store and the belt modifications are home decoration pleather. Everything is lined and everything was carefully fit to make sure I didn't have malfunctions! The tube top has an invisible zipper at the side and the bust is gathered a little to give it form. The blue heart is appliqued on and by golly, I better be happy with it at this point because I think it changes size in every reference picture I have! The sleeves are basically tubes with circles folded into neatly ironed pleats sewn into place. The prop is a simple costume whip, I just made a red vinyl heart to attach to the end. Belt, thigh-highs, and boots were all either cheap purchases or found items from my house.

Personal Thoughts:

I really connect to Lucy, I feel like her personality and mine are very similar! Fairy Tail is legitimately my favorite anime, so I'll probably make lots of costumes from it. I also want to mention that the arc this costume is from was current when I finished making it, so it's really the most "up-to-date" cosplay I've ever done.
Wig Details
Styling Notes

Gone are the days of making my own pigtails and thank goodness for that because that's almost all I did when I used to take commissions! XD The bangs on this wig came extra long so I trimmed them down to not be in my face. Otherwise, I pretty much left it alone.

Wig Review

I know a lot of my friends have had trouble with the fit of this wig, but my cranium must be big because it fit me just fine and stayed in place all day with very few pins. I wore the pigtails as they came the first time around, but I found that it looked better after taking them down and re-tying them.
Add a Comment