Most Recent Photo

Series

Character

Special Variation:

concept art

Year Completed:

N/A

Construction Difficulty:

Difficult

Wig styled by

Prop made by

Awards

Best of Show, Fanime 2011

Costume worn at:

Videos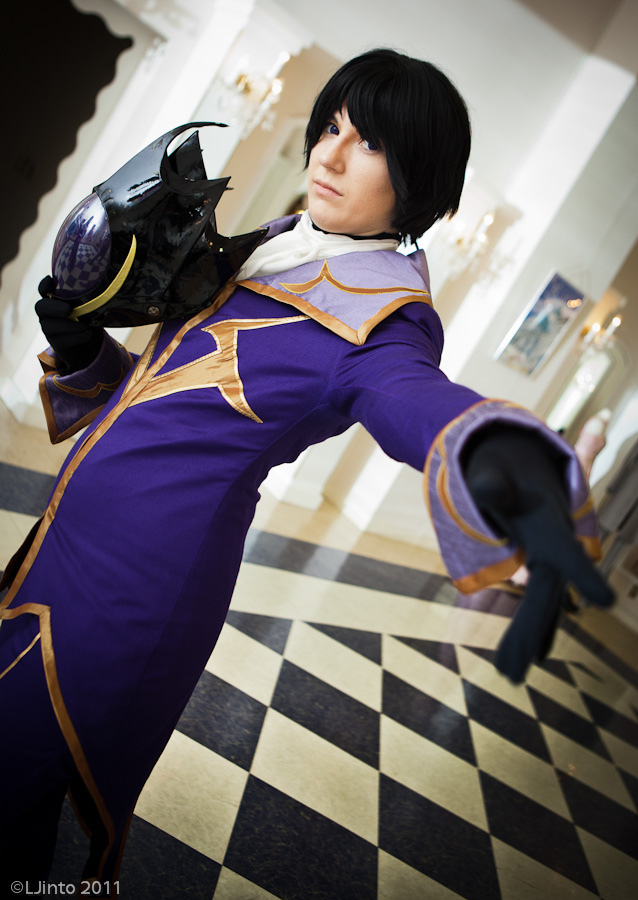 About this Costume
Construction Details:

So much work went into this, but I am really pleased with the results. Ashley helped with a lot of it, including cutting the new wig (she got me a new one at the convention because she didn't like the first, which was her Ada wig), making the mask, and making all my bias tape.

I did a ridiculous amount of hand sewing on this costume, for all the bias tape and all the metallic pleather trim. It totally paid off, though, and I am super happy with the results. The coat and pants were modified from some patterns, and I'm pleased with how they worked out. I think that coat is one of the more beautifully constructed things I've ever made.

I still think the cape looks ridiculous, but it served me pretty well. The collar is supported with craft foam, and I used a yoke and an extra pair of shoulder pads to make the shoulders as exaggerated as they needed to be. I was able to drape that pattern, and I'm kind of happy with how it worked.

Don't ask me how I avoided them for almost a decade, but those were my first pair of boot covers. I'm pretty happy with 'em!

When I took this to Japan, I forgot the gloves and could not find the pin I used for the scarf. We went shopping in Osu and found me some large glitzy rhinestone earrings and a pair of black cotton gloves with bows on them. I added some rhinestones to the bows in our downtime, because I could, and Lulu really is that fruity.

The shiny mask in the Sweet Castle photos was generously loaned to us by Souchi Yagami.

Personal Thoughts:

Yo dawg I heard you liked shoulderpads so I put shoulderpads on your shoulderpads so now your shoulders have shoulders.
Wig Details
Styling Notes

Just had to trim the bangs on the Arda wig. It's a pretty fantastic base.
Add a Comment