Most Recent Photo

Series

Character

Special Variation:

Nyotalia

Year Completed:

N/A

Construction Difficulty:

Normal

Costume worn at: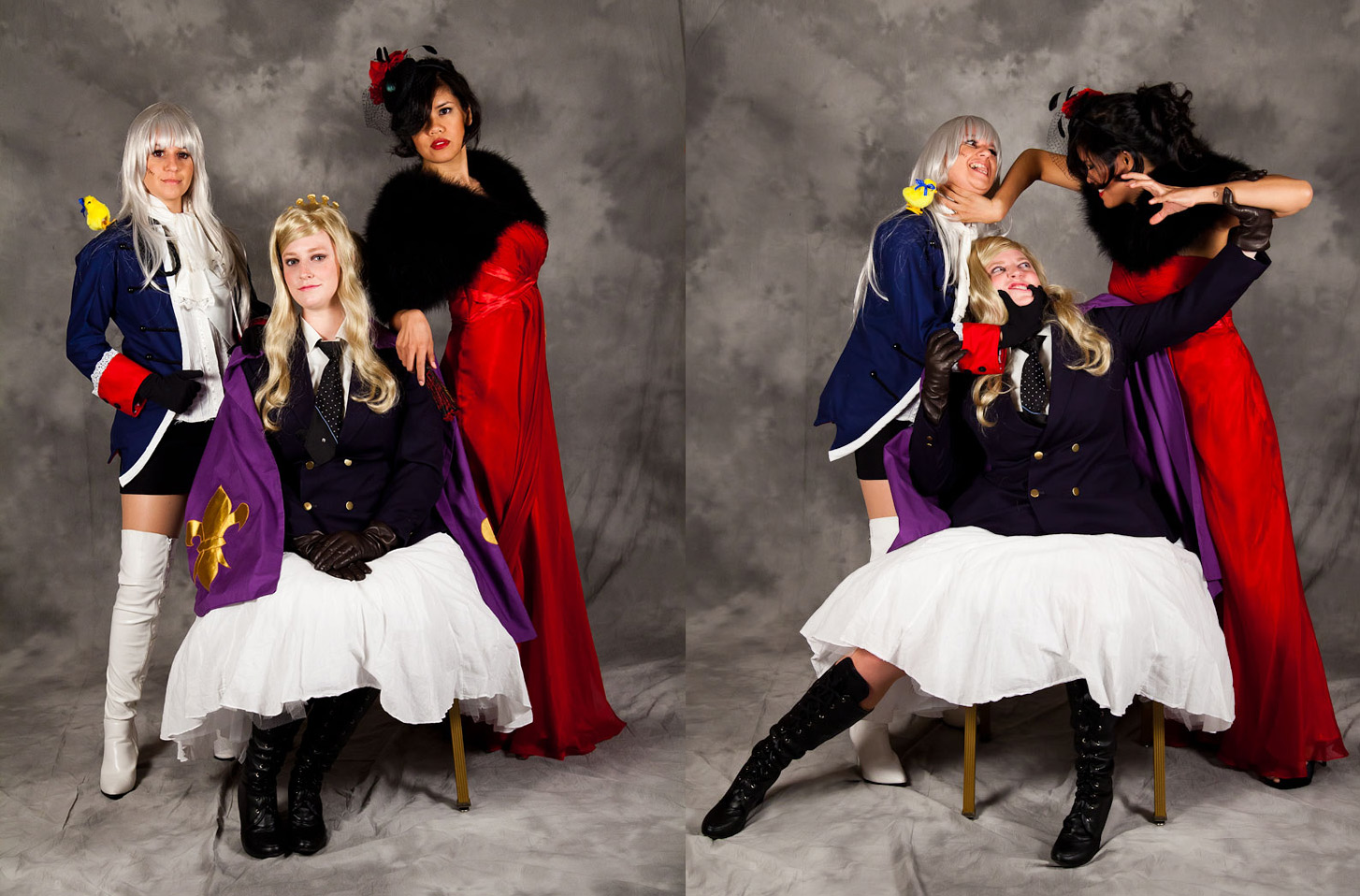 About this Costume
Construction Details:

Having most of the fabric, as well as a skirt already, I considered doing this cosplay almost immediately. And then challenged myself to see if it could be done for Fanime. 8D; (I "challenge" myself too much, it happens with all my spur of the moment costumes---they always seem to crop up right before a con or cosplay event. Ahiru, America...) Then I found boots on sale for $20. Then found a wig marked down to $28. I was like, "This is too easy...why is everything working out." So. There we have it. Bringing her to Fanime with me now too because I finished this way sooner than I thought I would! Just kinda sat there for two days and worked on it in intervals. It didn't take very long at all. I've been in a sewing mood. Girl!bird is staying put thanks to velcro but it leans too much to the side because my shoulders aren't flat, lol. MAY fix that. The jacket pattern was a Simplicity one (one of the historical costume ones) but I need to look up the pattern number. White shirt underneath wasn't made by me. Boots found on electricbouqtique.com. I wish I could have gotten ones with black laces but none of those were on sale and I wasn't going to spend $50+ on boots. D: Wig from eBay seller zhoujuntao2010.

Personal Thoughts:

Ok. So a few weeks back (??yes??) official nyotalia!Prussia and Austria designs came out and I thought they were extremely cute. Like, probably my favorites out of all the ones I've seen so far. Now, Prussia isn't my ABSOLUTEFAVORITE character but I like him enough and I totally fell in love with this nyotalia design.
Add a Comment