Most Recent Photo

Series

Character

Year Completed:

N/A

Construction Difficulty:

N/A

Awards

Best of Weekend - Tekkoshocon IX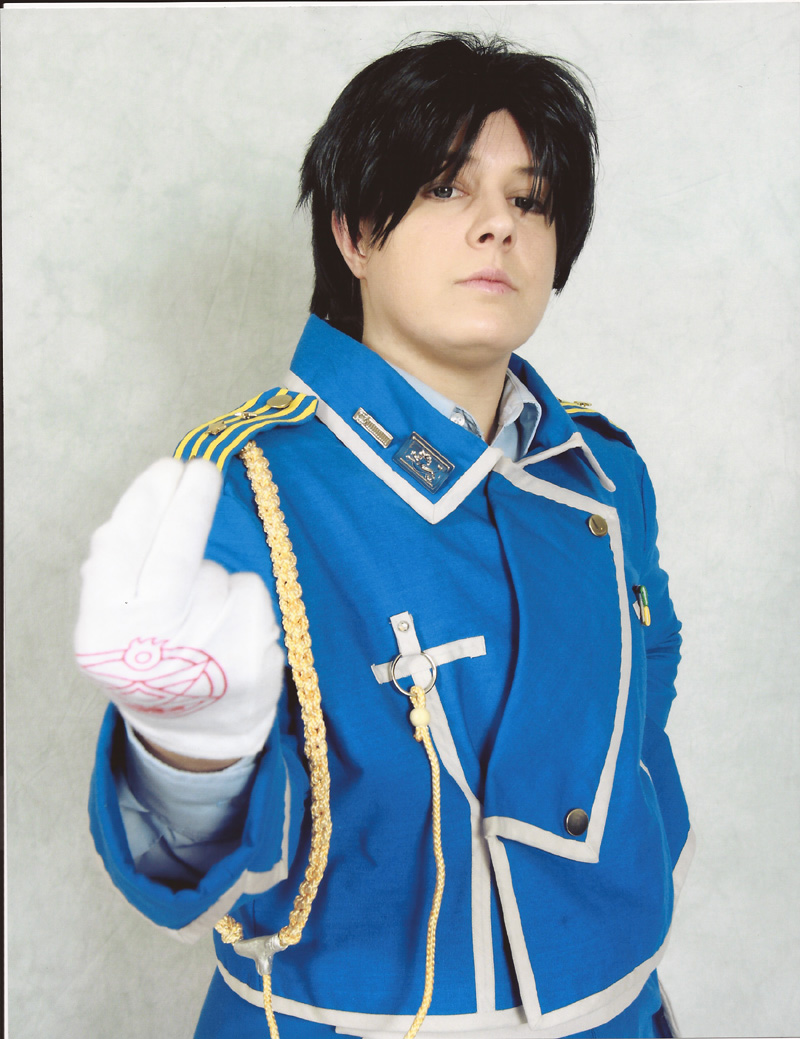 About this Costume
Construction Details:

This was probably one of the most difficult costumes I've done thus far. The pattern for the jacket was built back in 2005 after much trial, error, and tears. The skirt was based on an A-line and adjusted to fit properly (A-lines are great... but if you have curves or a waistband, they hate you). The pants were actually the hardest part: the pattern for them was part of one I was forced to draft at school while wrestling with pattern-making software that didn't work properly (I was only able to use the pant leg width because the rest came out as a jumbled mess), part a pair of my own pants that were dissected for the cause (pretty much everything else on them), and part Sasuke's legbands (the pants have a crazy-fast taper at the bottom to keep them from bunching up). Oddly enough, the biggest challenge wasn't the jacket itself, the skirt, OR the pants... it was getting the epaulets to look right. The pins were purchased as they were a gift from my roommate. The gloves were also purchased, but that will change, since there are small details about Roy's gloves that the "official" ones missed. They're also a wee bit too small.
Wig Details
Styling Notes

Gravity and got2b glued Blasting Freeze Spray are my friends.
Add a Comment