4/11/19 - We're continuing to fix errors related to the server migration, but we see some people able to upload photos again. If you see a page display an error, you may want to refresh it once or twice, as there seems to be caching enabled on the server side.
Most Recent Photo

Series

Character

Year Completed:

N/A

Construction Difficulty:

N/A

Costume worn at: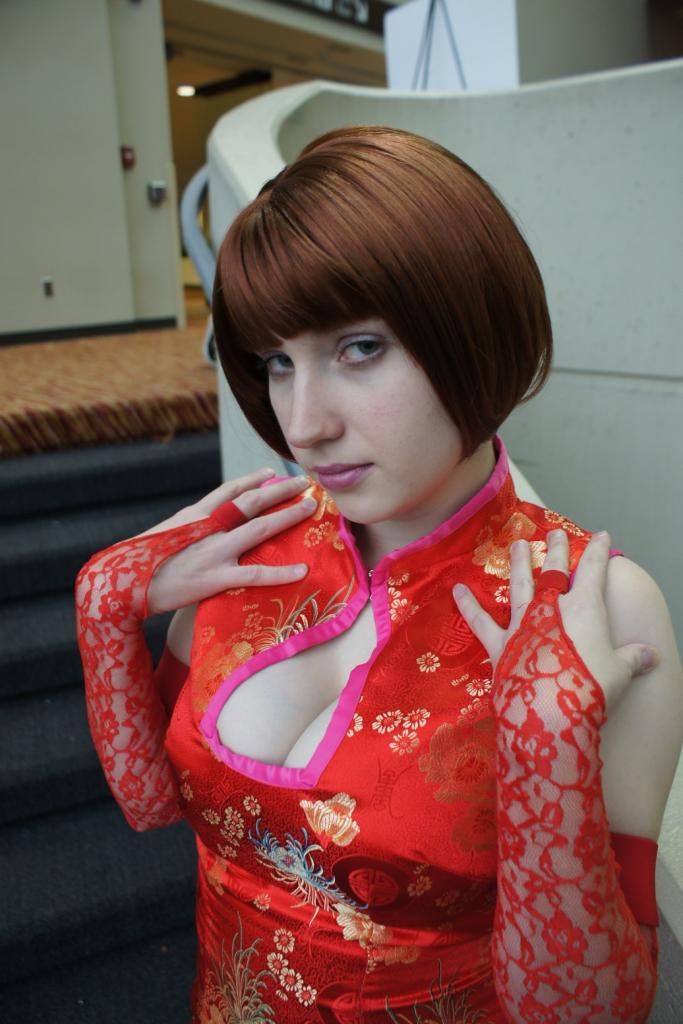 About this Costume
Construction Details:

This costume is very much a labor of love. I made it once before and it didn't turn out so hot. It was ill fitting and the brocade I used before was the wrong color and just felt really horrible. This time, I purchased the right color brocade. This stuff feels fantastic. I took the original pattern I used and heavily altered it to fit my body. It took a lot of cutting and taping and cursing. >_< It is fully lined and fully finished from top to bottom. The lining is a stretch satin I originally bought to make Sally Jupiter but just hadn't gotten around to yet. The pink edges are blanket binding I cut down and refolded to make into my own bias tape. The yellow piping and the binding are sewn on in one go, which was something that I tried the first time. It's very difficult and luckily it turned out AMAZING this time around. The clasp at the top is based off of in game screenshots. The shoes were repurchased to be more accurate. They are Pleaser brand. And hurt like crazy at Ohayocon. The fishnet leggings are the best I could match. Sadly, they have to be replaced. They never fit right in the first place. The phoenix was painted on using acrylic fabric paint over about 3 days. It took a lot of patience to get the gradient going but I'm super proud of it. It first made a stencil and then painted it white, then I carefully started the gradient, starting at the bird's head and then working my way down. The armbands are made with a pattern drafted by me. I made a mockup in green first and then took and cut the lace. It is stretch lace, but don't let that label fool you. They fit my arms and I couldn't try to make them fit anyone else whom has bigger arms than me. The bands are stretch elastic covered with red spandex. All of the seams are finished. I'm really proud of this costume.
Add a Comment