Cosplayer Tohma
> Costume of Fai D. Flowright / Yuui (Tsubasa: Reservoir Chronicle)
Most Recent Photo

Series

Character

Special Variation:

Manga Cover

Year Completed:

2010

Construction Difficulty:

Very Difficult

Awards

Best in Show - nekocon 2010, Best Advanced Costume - Nashicon 2011, Best Master Craftsmanship - Animazement 2011

Costume worn at: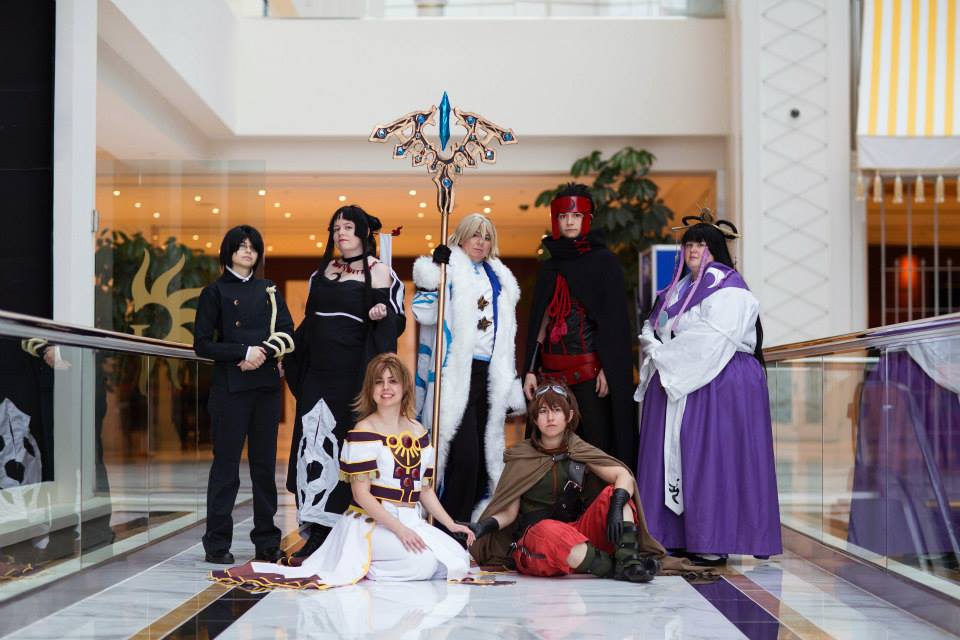 About this Costume
Construction Details:

What should have taken me months to create, was crushed into one month. I completely tore apart my previous Fai coat to create this one. The other one was worn out so I ripped it apart, washed everything and then started to reconstruct. Instead of the applique that was on the coat before I decided to paint it so that I could do the gradient on the coat. I hand painted the entire design and then started reapplying the trim that I had on the old coat. It took about 50 hours to attack all of the trim around the design. The lining is all new and that is really all that I had to buy for this. I also completely remade my shirt since the old one was made 4 years ago..and I've gotten better at sewing since then. The shirt also has the design painted onto it.

Personal Thoughts:

I love Fai, and I was incredibly proud of my manga coat when I first made it. But after four years it was worn out and I knew I was going to have to remake it if I wanted to continue to cosplay as this version of him. So I decided to honor the old coat by using all of the same materials and just improve upon it since my skills have gotten a bit better over the years. That is where recycling the old materials comes in. The trim and fur were dear to my heart and something that made my coat unique. So to honor the old coat I reattached it to make this coat unique and special to me.
Add a Comment