4/11/19 - We're continuing to fix errors related to the server migration, but we see some people able to upload photos again. If you see a page display an error, you may want to refresh it once or twice, as there seems to be caching enabled on the server side.
Most Recent Photo

Series

Character

Special Variation:

Manga Volume 6 Cover

Year Completed:

2008

Construction Difficulty:

Very Easy

Awards

Best in Show - Persacon '08

Costume worn at: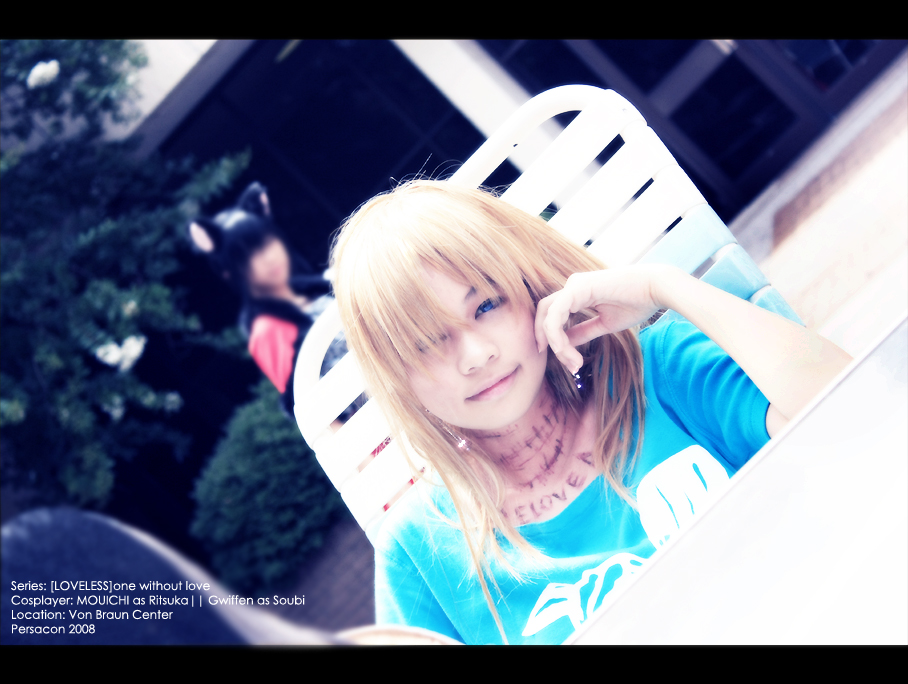 About this Costume
Construction Details:

I made this costume to go with Mouichi's Volume 6 Ritsuka 'cause I love her. I'm not that big a fan of Loveless, but it's certainly an interesting series. I didn't do too much work on this cosplay other than cutting out and ironing on each individual piece of the shirt design. Mouichi did a lot more work on her Ritsuka with actual sewing.

We won Best in Show at Persacon 08 with our costumes which surprised me as we weren't flashy spectacular and weren't taking the contest seriously. :/

Personal Thoughts:

All photo editing done by Mouichi.
Add a Comment