Most Recent Photo

Series

Character

Special Variation:

clow country

Year Completed:

2009

Construction Difficulty:

Difficult

Costume made by

Awards

2nd place Nisei week Costume contest 2009, ACparadise TRC cosplay contest "Best Kurogane", ALA Hall Costume Award, Cosmode Magazine CLAMP costume showcase
This Costume has been retired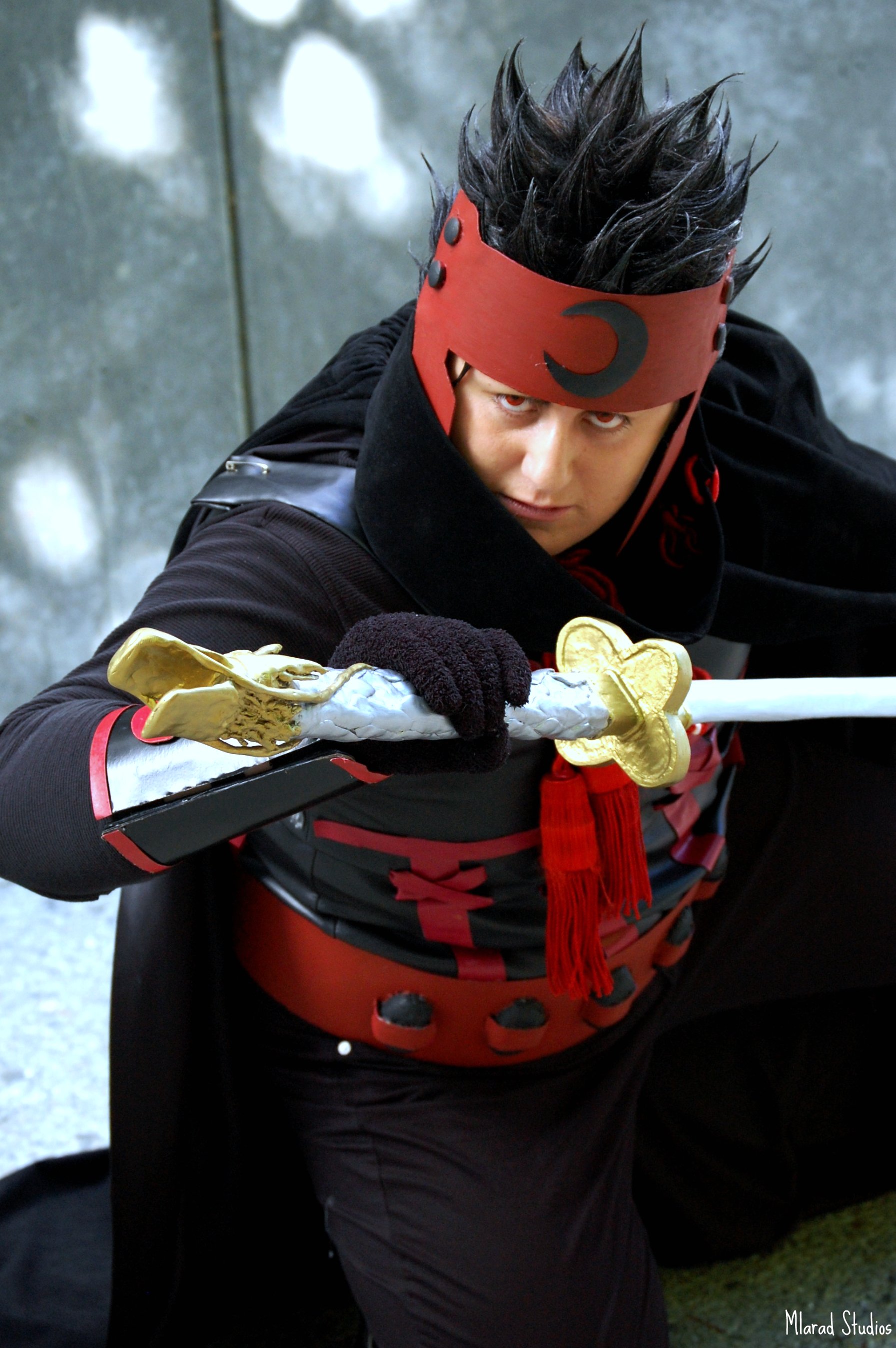 About this Costume
Construction Details:

This costume was made by mlarad and I. It was a slow progress considering we never worked with wonder flex materials before to make armor pieces.

The wig was styled by me. One of my first Spiky wig projects. I styled the wig using a Kurogane mini statue as reference. The helmet was made from wonderflex and attached with two elastic straps to hold on straight on my head without bending over to the front.

Martha made the cape is made with black french velvet purchased at the Fabric District in Los Angeles, CA. I used plastic leather to make the sleeveless ninja top. I glued red details on it using plastic leather. Belt was made using heat from a stove since at the time I had to be creative without a heating gun. xD Glued details with wood glue and no pieces have ever fallen from the belt.

The shinguards are made with wonder flex as well and attached with elastic bands just like the helmet. The shoulder plate was carefully cut and painted to assimilate a samurai armor piece. I needed the assistance of Mlarad to attached this piece to my costume once I put all the other elements on.

Personal Thoughts:

I was very happy with the clow country version giving kurogane default outfit sleeves.
Add a Comment