This is more of a guide than anything. I could have done proper techniques such as using boning versus just interfacing alone.
Obviously this will be your creation so have fun with it.
Watch the video!!
https://youtu.be/7tqpRKXPqAw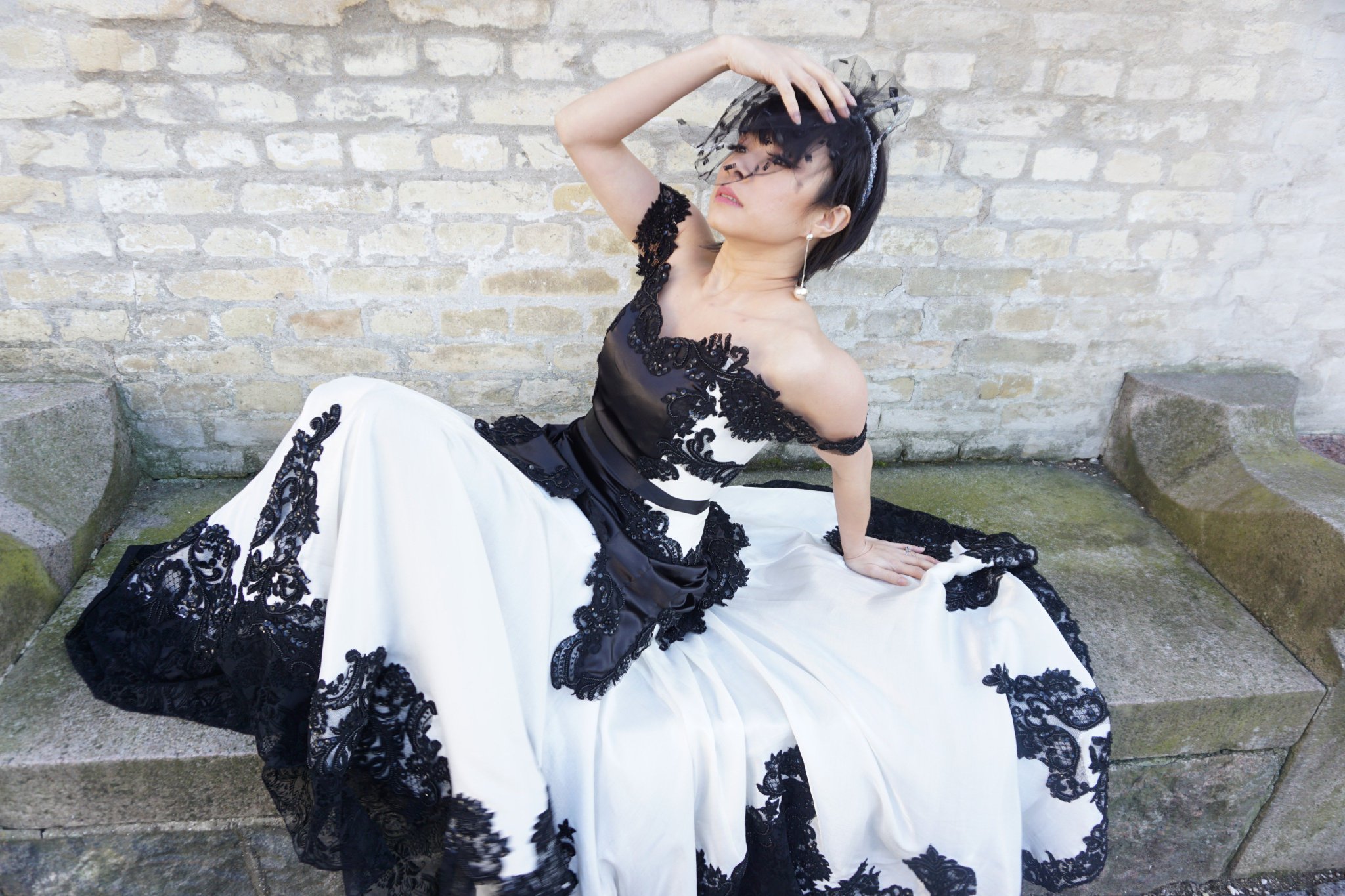 TIPS:
GET TOO MUCH WHITE FABRIC and BLACK LACE
Have a decent amount of black fabric
BE WARY OF THE TYPE OF LACE YOU GET WHEN THINKING OF THIS OUTFIT
KNOW WHAT TO SEW AND KNOW WHAT TO GLUE
Steps!
Cut out the pieces for the bodice and the skirts: 1 black bodice piece, the rest in white and a large white skirt, train in white, and a half black skirt
Start sewing everything together
Create a lining for the top and a middle layer for structure

Add either boning or TONS of interfacing to the structure layer
Sew the structure piece and lining to the bodice
CUT THE LACE OUT FOR DAYS
POSITION lace and SEW IT ALL TOGETHER