I need to dye this 100% synthetic wig, completely black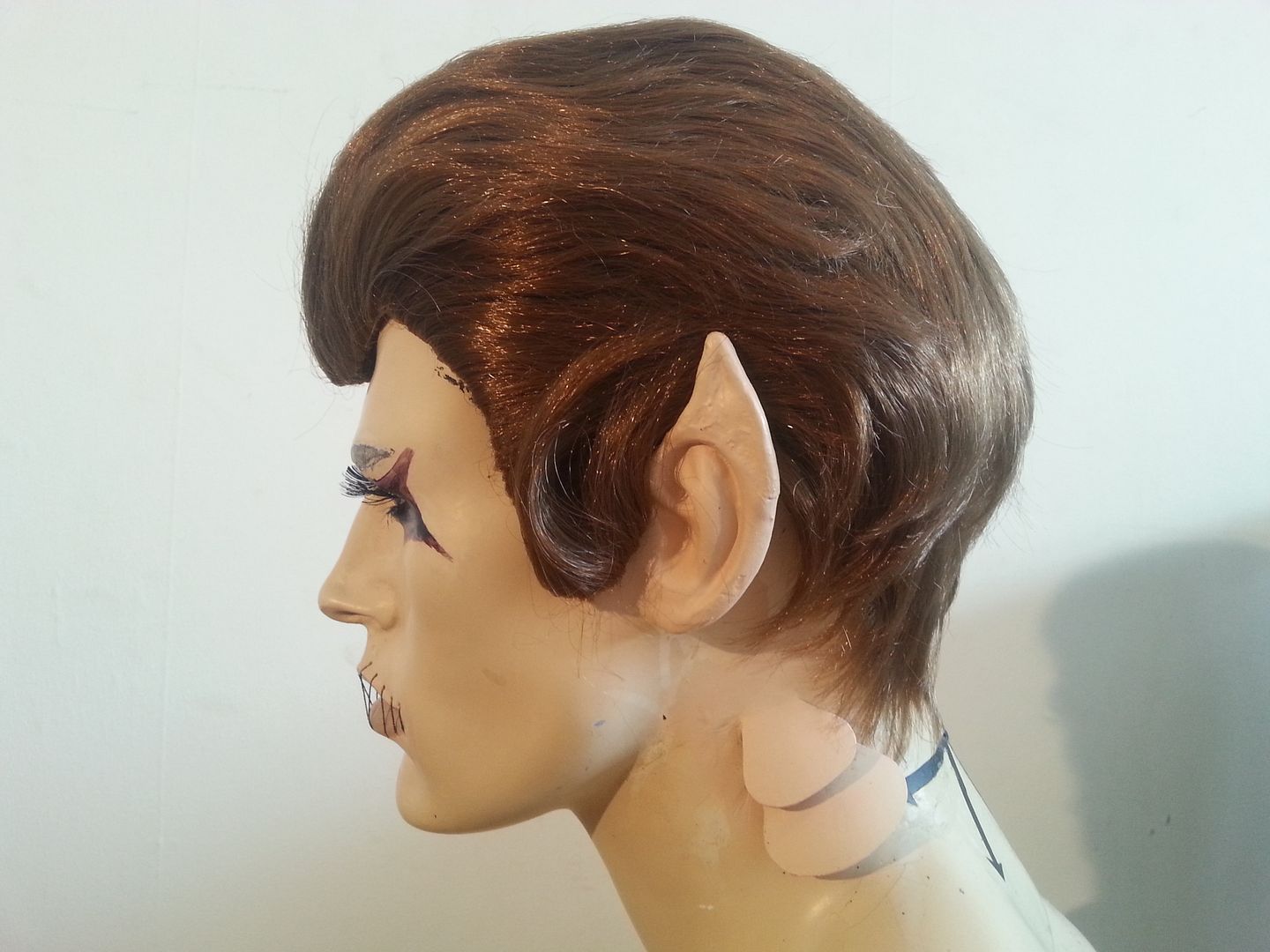 If successful, I will glue it unto the mannequin with a strong epoxy. Obviously there will be no need for health precautions, so whatever wmd chemical that can get the job done, I will use.
I've seen a couple of YouTube videos, on how to dye a synthetic wig, but they all seemed aimed towards wigs that are going to be worn by people. None of them try to completely change the original colour to a different solid colour, like I'm planning to.
I read somewhere that isopropyl mixed with regular pen ink, could do the trick. I have the isopropyl but I haven't tried it yet. I don't want to mess it up.
does anybody have an idea? ofcourse one way to go about it, could be to just water down some paint and leave the wig in it soaking, for a while. I do worry about how the dyeing will affect the glueing, though.