About This Event
Convention

Event Date

07/05/2014

Volunteer Access

This event is finished, no volunteers needed.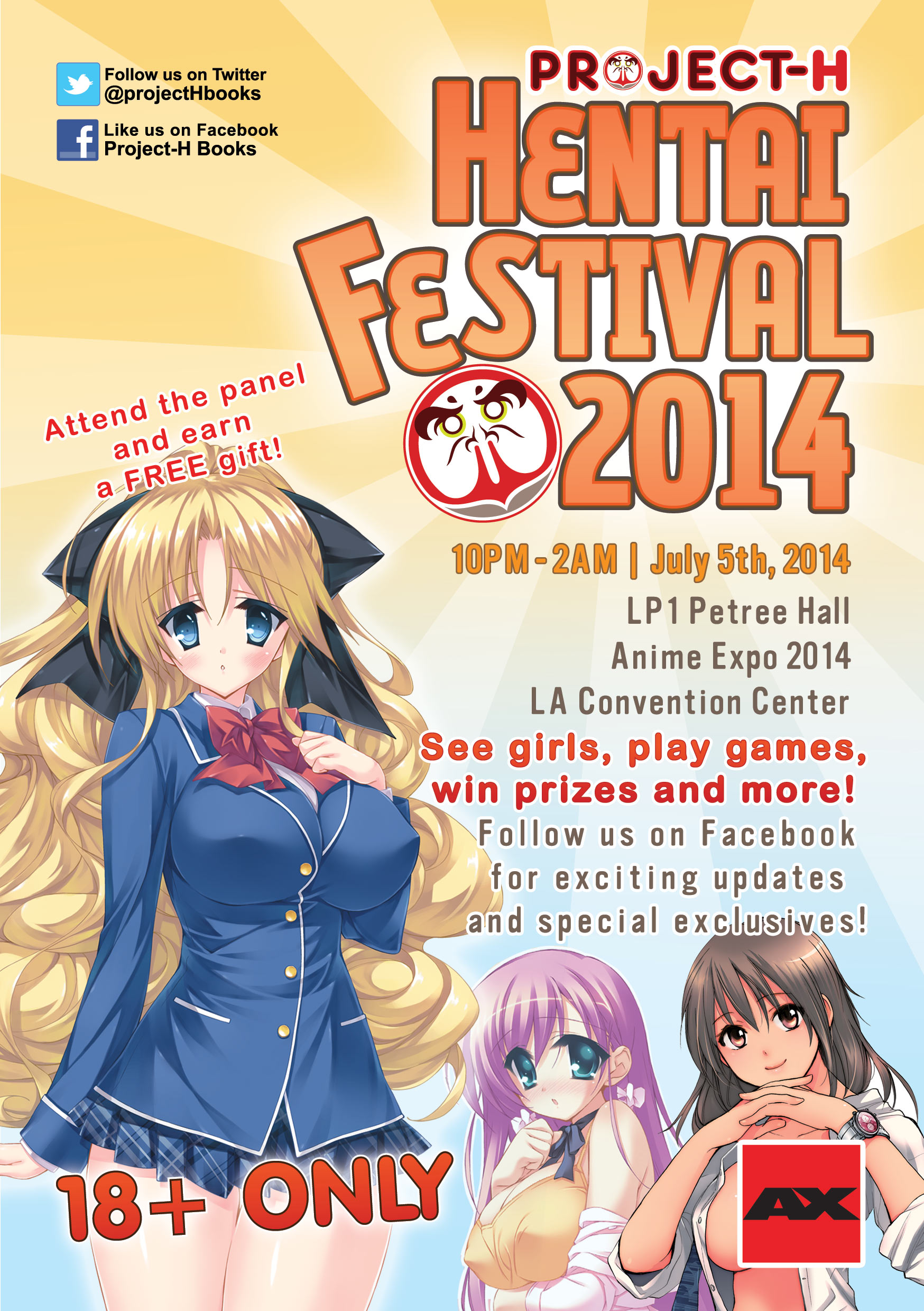 Description: Project-H is holding their annual Anime Expo panel, but this time we're doing it bigger than ever, Free photography session with photo's printed there and emailed on the spot! Play games to win exclusive prizes, including BIG prizes, see exclusive new games/manga from the US's leading Hentai Authority!
Location: The event is going to be held in LP1.
Volunteer Info: We're always looking for Hentai ambassadors who embrace the Project-H and Hentai Brand!

Volunteers will be assistant to Staff, mostly playing games with attendees. All Volunteer's will get a bag with all the prizes that attendee's play for, a Project-H ambassador armband, and more!
Recent Videos
The following videos have been linked to this event.