About This Event
Convention

Event Date

07/05/2013

Volunteer Access

This event is finished, no volunteers needed.

Series Linked: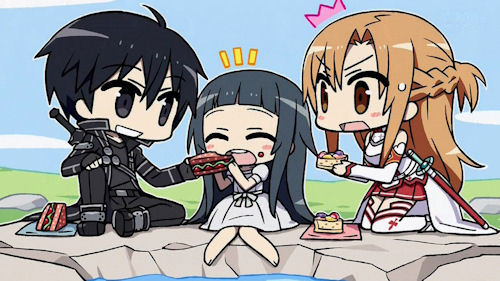 Description: July 5, Friday:
Noon-1:00pm Video 1 Sword Art Online Screening
ACP Cosplayers will be at the dub screening of episodes 1 and 2 to greet attendees.

2:00-2:45pm Booth 901 Sword Art Online Cosplay Gathering
How many Kiritos can we fit in a 10 x 20 space? Find out at the Sword Art Online cosplay gathering at the Aniplex Booth - everybody's welcome!



Aniplex would like to host a SAO cosplay gathering at the booth, organized by ACP! This will last for about 1 hour, and all properties of SAO (anime, light novel, game) are welcome.
Location: July 5, Friday Aniplex Booth 901
Volunteer Info: Since this is a gathering, you will automatically be accepted when you apply, this is just to keep track of who's coming.
Recent Videos
The following videos have been linked to this event.