About This Event
Event Date

01/25/2012

Volunteer Access

This event is finished, no volunteers needed.

Series Linked: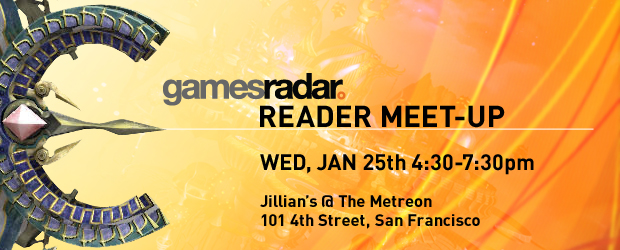 Description: GamesRadar.com is having a reader meet-up and we're hosting a Final Fantasy themed costume contest!

Come out in any FF-based costume for a chance to win the following Final Fantasy XIII-2 prize pack that includes:

- Copy of Final Fantasy XIII-2 (on either PS3 or 360)
- Redemption codes for the pre-order DLC:
Serah's Outfit: Summoner's Garb
Serah's Weapon: Genji Bow
- Opponent: Omega
- The Episode i novella
- FFXIII-2 poster

More information here: http://www.gamesradar.com/were-having-gamesradar-reader-meet-up/
Location: Jillian's in The Metreon
101 4th Street, San Francisco, CA
Recent Videos
The following videos have been linked to this event.