4/11/19 - We're continuing to fix errors related to the server migration, but we see some people able to upload photos again. If you see a page display an error, you may want to refresh it once or twice, as there seems to be caching enabled on the server side.
Most Recent Photo

Series

Character

Special Variation:

Arcana Dueler

Year Completed:

2017

Construction Difficulty:

Difficult

Awards

Best in Show - Anime Destiny 2018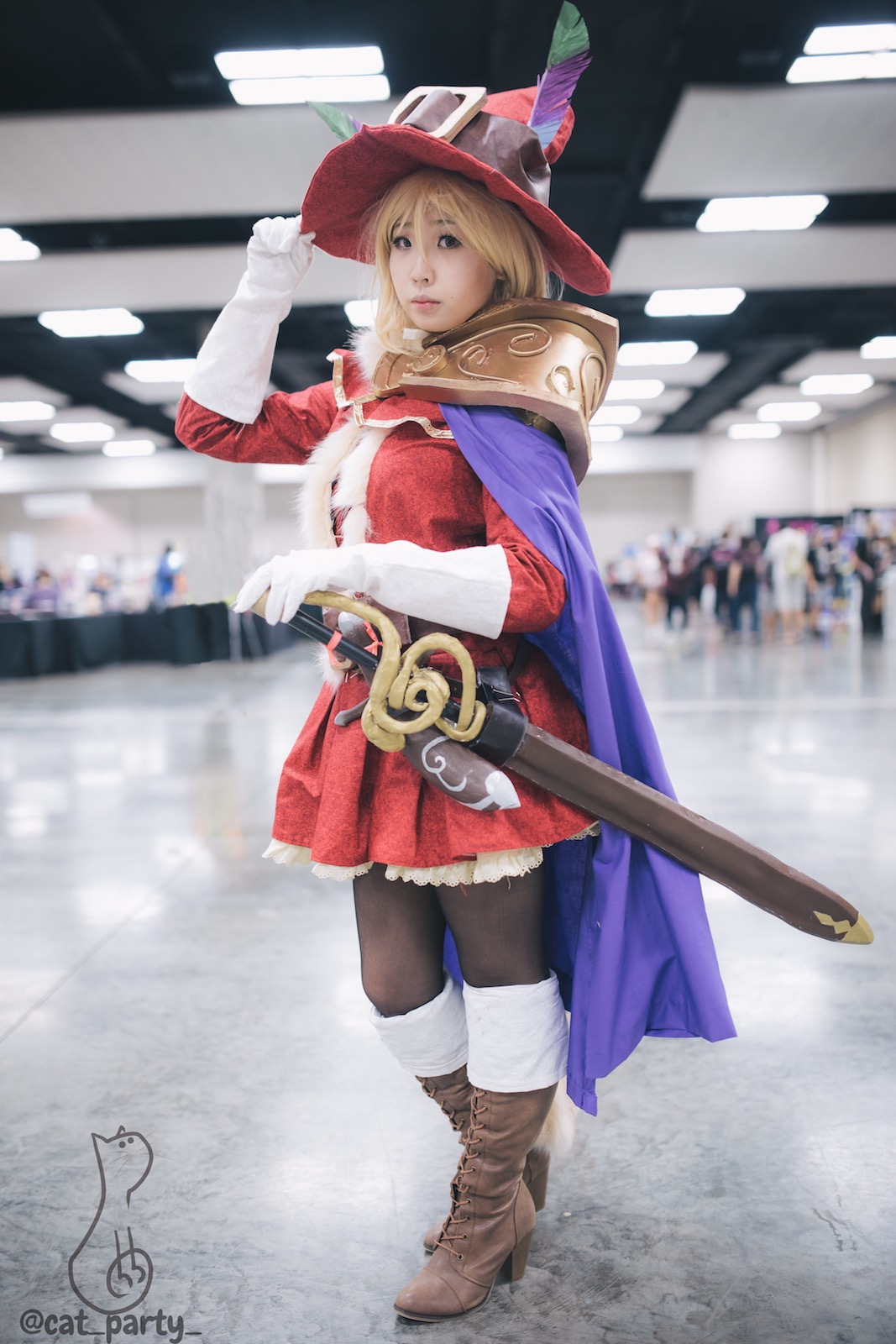 About this Costume
Construction Details:

This entire costume was made from scratch by me! Because of the detailed character design, I really wanted to go with a nice patterned fabric for all the red. The capelet is also made from this fabric with a gold bias tape and a few details in the collar that got hidden by the fur "scarf" and armour, speaking of which is made from a dirty light/dark faux fur, and the armor is made from EVA foam. A bit of the fur from the scarf was used to make the lining down the chest as well as using a thin cloth rope(?) for the lace up part on the dress. Under the pleated part of the dress is an underskirt with lace that i dyed to get that off-white color. The gloves and boot cuffs are made out of the same material that's also patterned, but it's hard to see in photos. The hat is also made from scratch as well as the feathers! Pleather and EVA foam for the ridiculously large belts on the hat and waist as well. Sword and dagger are made from wood that I had a friend help me with since I was inexperienced with prop making at the time. They made the base for me while I did the detail work!

Personal Thoughts:

This was my first ever Granblue Fantasy cosplay, as well as the first real intricate cosplay I've ever made, and it has a very special place in my heart! It also won best in show at Anime Destiny 2018!
Add a Comment