FOR SALE ( Only)
Minimum Price: $150
Ears, wig, top, arm bands, pants, tail and shoes.
Most Recent Photo

Series

Character

Year Completed:

2013

Construction Difficulty:

Costume worn at: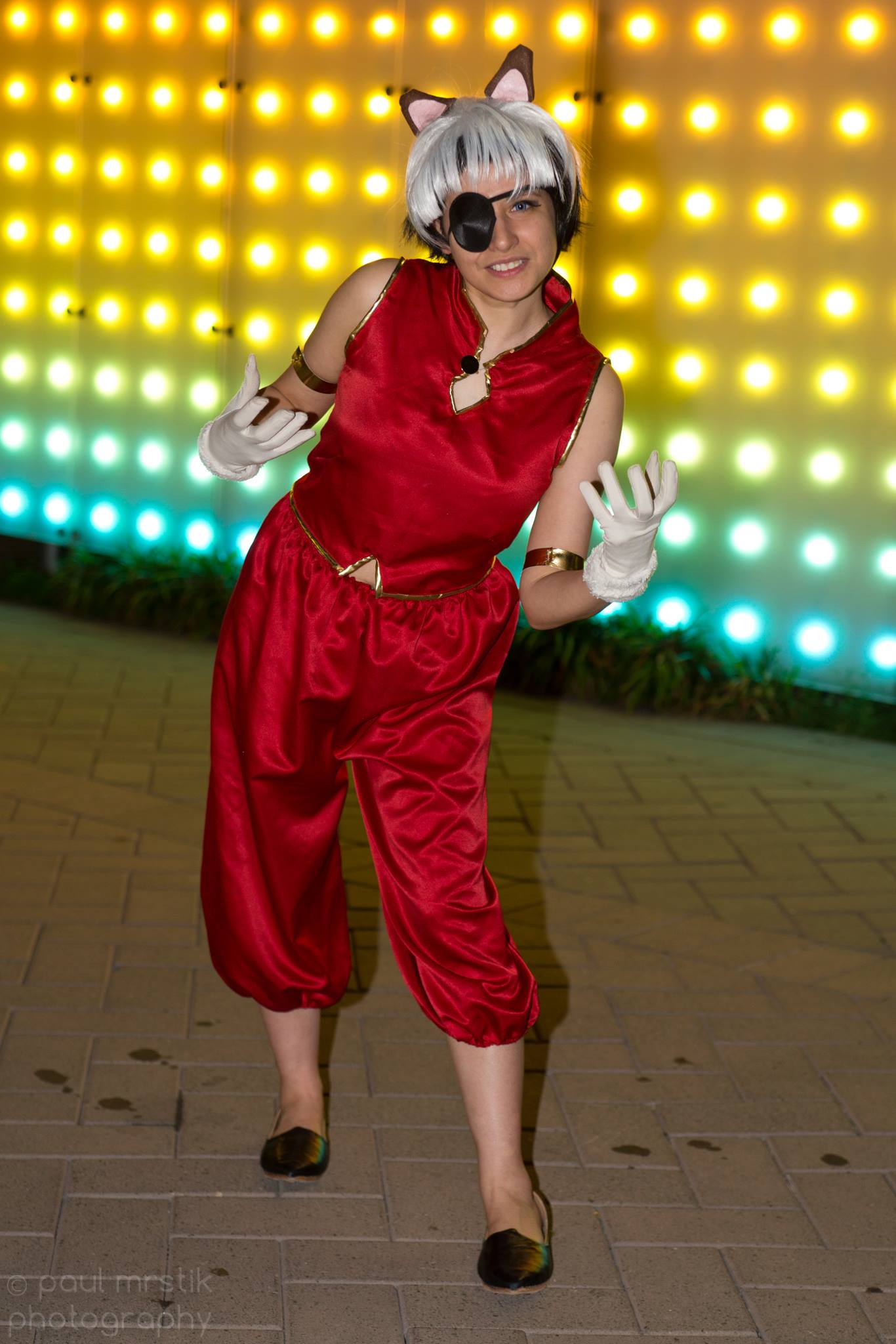 About this Costume
Construction Details:

Photo taken: Sakura Maturi 2014 SundayrnrnPhoto credit: My dadrnrnWig was purchased, cut and styled to the character. Wig was much longer and was time consuming cutting away and making sure I wasnt cutting off too much. So every time I cut I put it on my head making sure I didnt cut too much.rnrnEye patch was purchased, it is an actual medical eye patch.rnrnGold bands on arms are gold vinyl bias trim I made. They were cut and styled to fit in my arm as bands, then sewed on snaps so they can easily fit around my arm.rnrnTop and pants are bad of red casa satin. Both were machine sewn. The top is fitted but also leaves the belly some room as shown on the character. Made and sewn on the gold bias trim onto the top. Pants have an elastic band.rnrnShoes were custom made from a shoe maker in India.

Personal Thoughts:

I first played the demo in a PlayStation Underground demo disc, and of course it was in Japanese. Before using gamefaqs I figured out the game and beat the demo pretty quickly. found out the game came out to the US but it was pretty pricey at the time. (Only a limited run of the game and didnt do so well in the states.) But a friend purchased the game for me as a birthday present cause he knew how badly I wanted the game. I beat the game in about 3 days with 100%.
Add a Comment