Most Recent Photo

Series

Character

Special Variation:

Magnostadt Academy version

Year Completed:

2013

Construction Difficulty:

Normal

Costume worn at: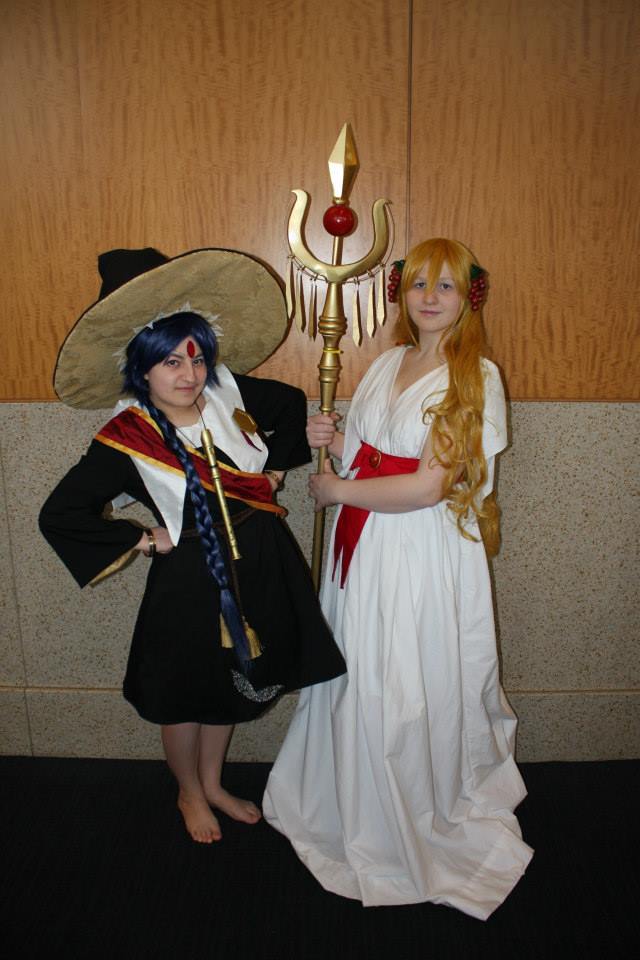 About this Costume
Construction Details:

I used a basic linen look black fabric for the uniform base. The sleeves are lined with a very pretty remnant silk that I was lucky to find and the collar is made from leftover dupioni silk from a commission I did. For the first version of this costume I made some Rukh to sew onto the front of the uniform since it was so plain, however they really didn't survive being in a suitcase so they have since been removed. But I did really like that idea, so I plan on having new light up Rukh on there at some point. Also for the forehead gem, my first one didn't come in time, so I had to improvise with a earring. This has also been removed and I have the perfect gem now and I am currently getting it rigged up.

The hat is currently my special baby. I orginaly made a giant witch hat years ago for a Marisa Kirisame cosplay, but it wasn't made very well and it had become very broken down from manhandling. I took that beast apart and used it as a sort of pattern for this new one which is made with chiken wire, craft foam and some copper tubing to help retain some shape in the brim. The fabric was all glued on and the hole where my head goes is covered with 3 layers on trims to make it look pretty and to sorta hide the raw edge. The cone part is partially stuffed to help it also retain some shape.

Personal Thoughts:

I didn't want to do the plain version of Aladdin and luckily he gets this uber cute uniform when he goes to Hogwar-- er I mean Magnostadt Academy.
Wig Details
Styling Notes

I had one pack of long wefts in the same color as the base wig.I cut the wefts to the length I needed them to be and sewed each line in by hand. I still have some wefts left over so I think I might as well just add the entire pack to the wig. It was a simple process and something I would love to do again.

Wig Review

One of my favorite wigs that I have done. I was really satisfying sewing the wefts in by hand and it was relaxing too.
Add a Comment