Most Recent Photo

Series

Character

Year Completed:

N/A

Construction Difficulty:

Costume worn at: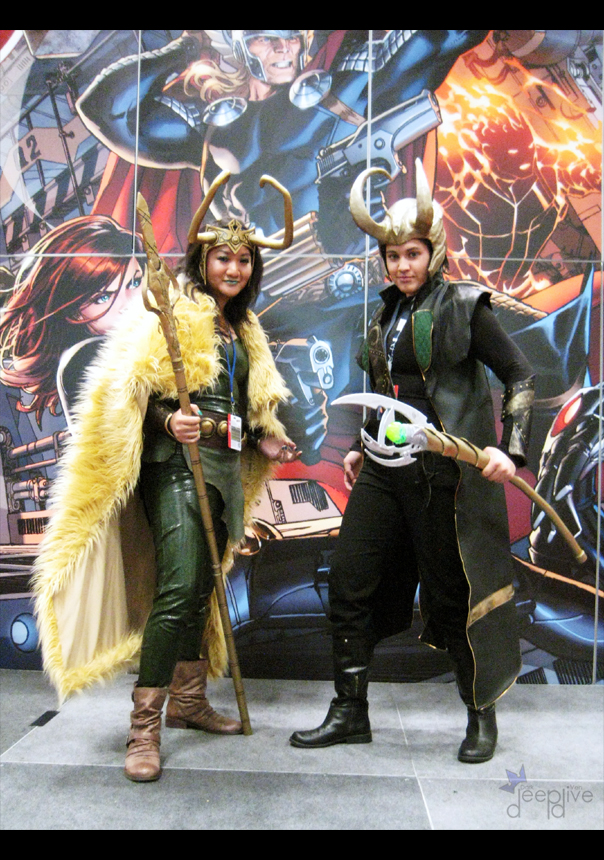 About this Costume
Construction Details:

I sewed Loki entirely from scratch using homemade patterns, including the pleather bodysuit, fur cape, etc. I spent quite a lot of time researching all of my pleather options for the bodysuit as I had a specific look in mind. I decided on a snakeskin pleather, which gave the suit a nice texture that matches Ven's reptilian coat lining. For the loincloth, I used real goat skin suede leather, which I thought was appropriate considering the horns and all.

The belt is made with a reptilian pleather as well. Armguards are made out of real leather - dyed and tooled by hand. Yup, leather and pleather from head to toe.

The headpiece was made from sintra, craft foam and paperclay. I made it as light as possible and think I succeeded; it weighs less than a pound! Although it's still quite a bit unwieldly trying to walk through short doors. The staff is made out of sintra, wood and craft foam. Notches in the staff are made using burning techniques. Lastly, the baubles on the belt and in my hair are made out resin that I cast from molds that I built.

For Ven's Loki - she made/dyed/tooled the armguards, shoulder pieces, straps and all out of leather. Pleather coat was made with homemade patterns [a gazillion yards of zippers were involved too], and her helmet and sceptre was built using a combination of sintra, wonderflex and paperclay. The sceptre glows too!

Personal Thoughts:

We had a blast wearing these cosplays! Loki is so much fun to cosplay~ These are officially our first comic book character cosplays.
Add a Comment