4/11/19 - We're continuing to fix errors related to the server migration, but we see some people able to upload photos again. If you see a page display an error, you may want to refresh it once or twice, as there seems to be caching enabled on the server side.
Most Recent Photo

Series

Character

Special Variation:

Claire Hummel's Historical Disney Series

Year Completed:

2012

Construction Difficulty:

Normal

Costume worn at: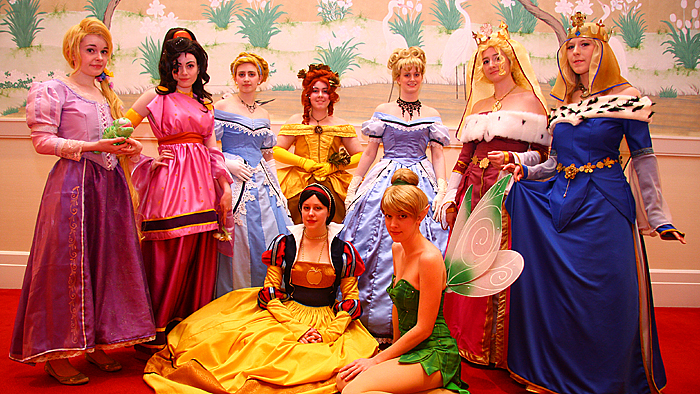 About this Costume
Construction Details:

This was pretty much a free costume, as I happened to have the dress fabric already!
I tried to draft this as a doric chiton, which is what Claire Hummel said she did. But unfortunately, chitons don't look that flattering in reality so I cheated here and there. Shhhh....!
The diamonds were stamped on. I abused the Greek-key stitch on my machine to finish edges and to go over the gold ribbons.
The beads were annoying: they were originally green but wouldn't take to acrylic paint, so I had to spray paint them all gold and THEN paint over them. Can't just make them in the color I need, eh, Michael's?!

Personal Thoughts:

I was waiting/hoping that Claire would do Megara in this series and I freaked out when she posted her! I actually started construction on this the day after she posted it...I love Megara that much.

There's a few things I'd like to fix before I wear this again. Mainly having the right wig (it arrived while I was AT the con, augh) and fixing the length of the skirt and overall fit.

Add a Comment