Most Recent Photo

Series

Character

Special Variation:

School Uniform

Year Completed:

N/A

Construction Difficulty:

Normal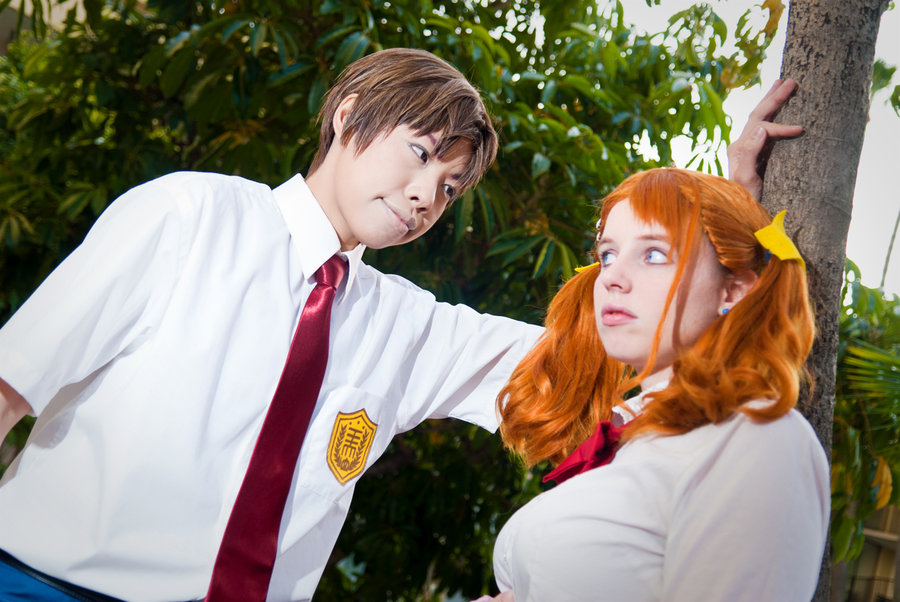 About this Costume
Construction Details:

The shoes (Goodwill) and socks (Sock Dreams) were the only bought items that were not modified. The shirt I bought at a K-Mart, it did not fit right so I put in some darts so it fit a little better. The little hairband I bought at a Winco and dyed with some Fuchsia RIT dye. The ribbon was also hand made with some stiff broadcloth and it clips together in the back. The skirt is made out of some Maroon fashion denim. I had to make it twice due to some mixups in measurements but it came out ok! The pleats are 2 inches wide and hella pressed. The belt was also handmade since I work at a Tandy Leather factory. put all the hardware in and dyed it myself.

Personal Thoughts:

AnoHana touched my heart so much, it was the hardest I have ever cried at a fictional thing in my entire life. Right after I finished it I couldn't stop thinking about it for days and my friends and I hatched an idea for a cosplay group. I really love Anaru so I am happy that I got casted as her~
Wig Details
How was the wig colored?

RIT dye to make it a bit darker

Styling Notes

he wig was by far the hardest part. This started out as a Leia from Arda Wigs in a Light Copper Red. I cut off a good chuck of the braids and used those to make wefts using a no sew weft tutorial. I added those wefts all along the back elastic of the wig and also on the tabs by the ears. I thought the color was a bit too bright so I toned it down a with some brown, fuchsia, and yellow RIT dye on the stove. After that was all done I then straightened the wig with hot water and spent about 8 hours total putting it up into pigtails little by little. My friend Ikuy thinned out my pigtails, cut them to length and also trimmed the bangs for me. Finally I curled the front bang piece and the pigtails with a butt ton of curlers and a hairdryer. The stars were sewn onto the elastics holding the pigtails up and are made of the felt and the clips I crafted myself out of apoxie sculpt.
Add a Comment