4/11/19 - We're continuing to fix errors related to the server migration, but we see some people able to upload photos again. If you see a page display an error, you may want to refresh it once or twice, as there seems to be caching enabled on the server side.
Most Recent Photo

Series

Character

Year Completed:

2013

Construction Difficulty:

Costume worn at: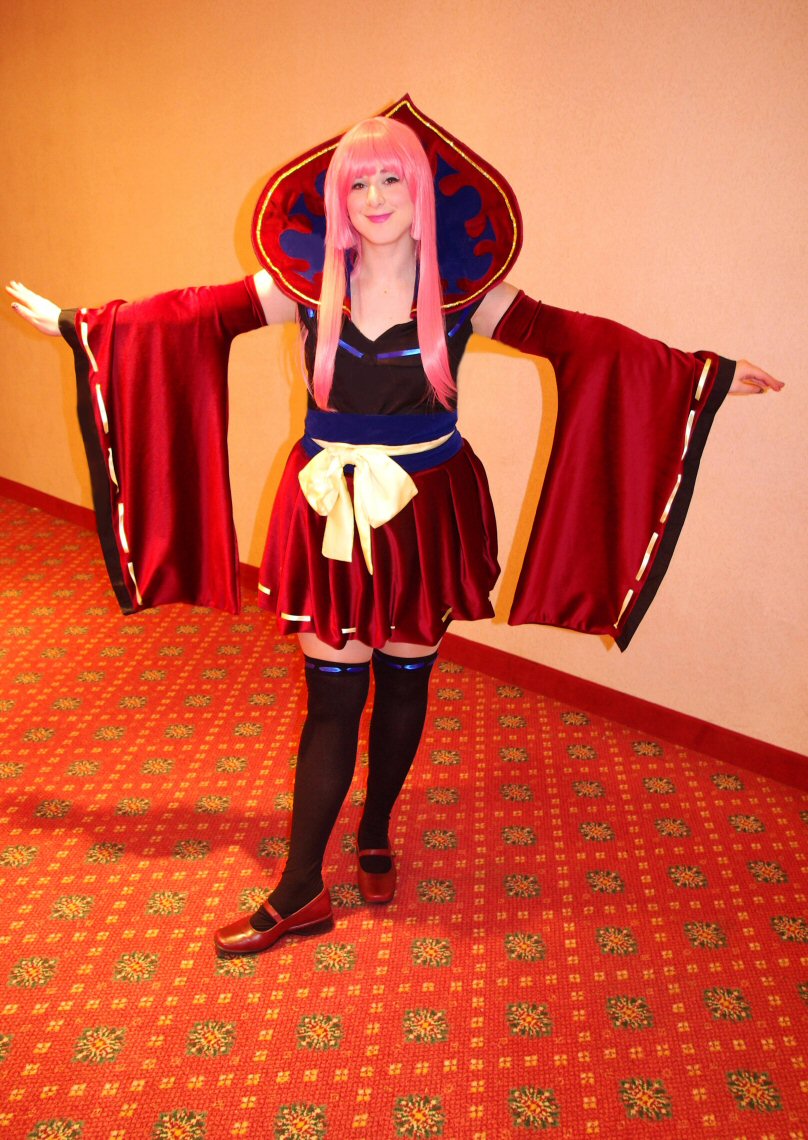 About this Costume
Construction Details:

I finally did it! I was most looking forward to cosplaying this costume this year. I've had the fabric since March, but things kept getting in the way. I'm glad it is completed.
Mask: It was originally a gold full face mask that I cut to fit just the eyes. I covered the gold with the blue velvet I used for the obi. Made bias tape out of the cranberry colored velvet. Added them on with E6000 & super glue. The top piece was interfacing that I wrapped the blue velvet in and glued it to the mask. The eye holes have 2 layers of white chiffon in them so I can see out of them but people can't see my eyes at the same time. Clear stretch cord was so I could slip it on my face no prob!
Collar: Mapped out shape and size first on white paper and cut it out to make a pattern. Cut out that shape onto 2 pieces of the cranberry stretch velvet. Took the paper pattern piece and drew out the outline of the blue piece. Cut that out. Traced it onto the blue velvet and cut that piece out. Ironned it on top of a heat n bond piece (the right side facing up). Cut it out and ironned it onto the cranberry colored velvet piece. Sandwiched in between the two cranberry pieces is stiff heavy interfacing. I over locked the edges together.

Personal Thoughts:

LOVE THIS SHOW!!! Watched it as it came out in Japan. Love the designs, characters and music! If I were to describe it , it would be a combination of Utena & Gurren Lagann. Manticore is my favorite because she is the goof ball of the glittering Crux and has a crush on Takuto just like me! I like the saga between Mizuno & Marino the best!
Add a Comment