4/11/19 - We're continuing to fix errors related to the server migration, but we see some people able to upload photos again. If you see a page display an error, you may want to refresh it once or twice, as there seems to be caching enabled on the server side.
Most Recent Photo

Series

Character

Year Completed:

N/A

Construction Difficulty: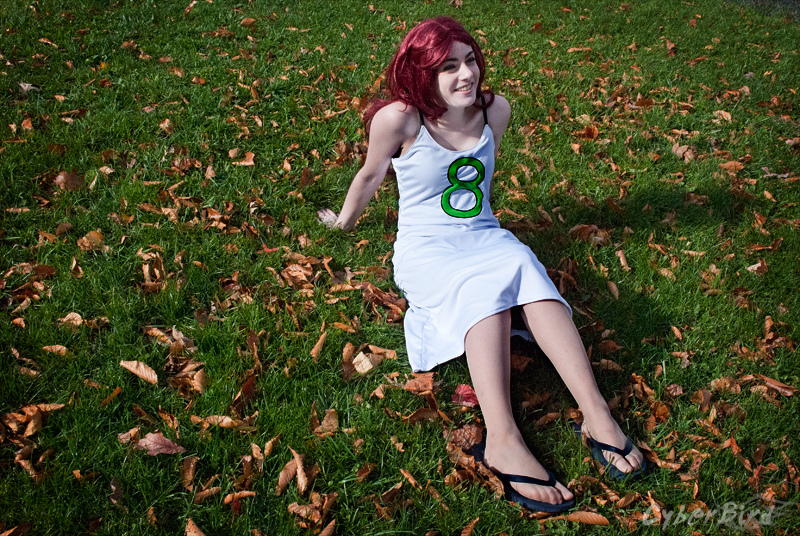 About this Costume
Construction Details:

Obscure Halloween costume, GO! The dress is connected to a cami because I didn't wanna deal with making spaghetti straps. The "8" is appliqued onto the dress. She never had a color scheme, so I kinda did whatever.
I tried to find a scythe in my house to use for her, as it'd be kinda appropriate for the season, but alas...guess the permit for the ice-pick will have to be extended!

Personal Thoughts:

As I type this, I am *just* realizing how appropriate this costume is for me! 2008 (the year, not the character) was when I first saw Lilo & Stitch, which in the span of a few weeks became my favorite Disney film. At the same time, I became a fan of Stitch's creator, Chris Sanders. I found his blog shortly after watching L&S and he had just started working on this comic, "Kiskaloo". Like L&S, it had a quirky charm to it and a unique sense of humor. The characters were really fun and it was interesting to see where the story went. Wish he'd continue it! '08 is quite adorable and loves the simple things in life, like me. I actually backtracked my journal, and found out that I watched L&S exactly one day after this page went up. Again, this was a very appropriate costume for me!
Add a Comment