About This Event
Convention

Event Date

07/29/2011

Volunteer Access

This event is finished, no volunteers needed.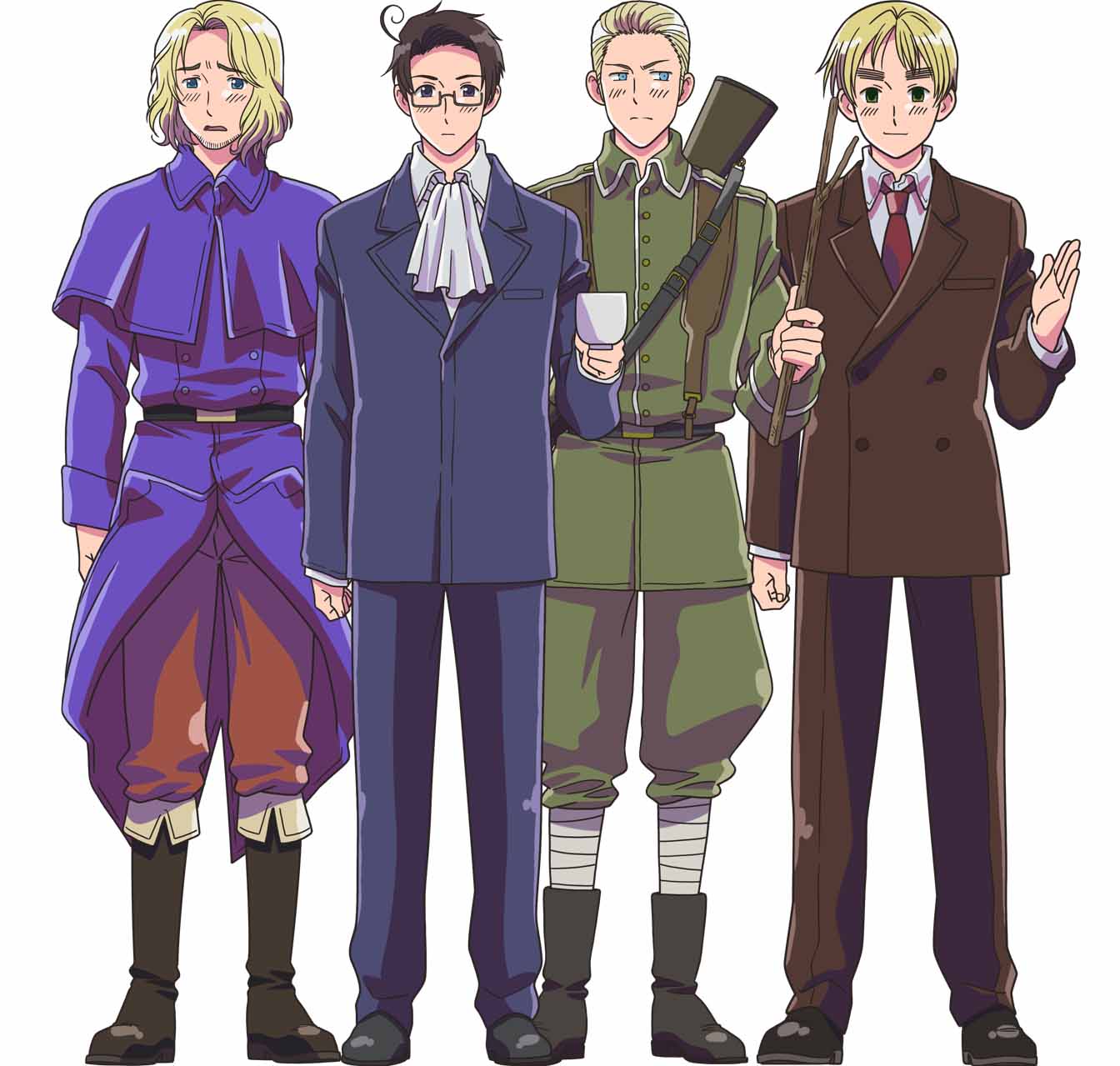 Description: As successful as last year's Hetalia events were, ACParadise and FUNimation are teaming up again to make 2011 even bigger for Hetalia fans! There will be FOUR distinct events for the weekend:

1. Model UN - it's back and better than ever! The Hetalia characters will be meeting again to discuss extremely important issues affecting our world today. Who knows, there may even be some new unexpected guests this time around! Now YOU get to vote on what topics will be discussed! Please participate in our poll on Facebook and Livejournal:

http://www.facebook.com/home.php?sk=question&id=10150325751187265

http://acparadise.livejournal.com/146605.html



2. Voice Actor Panel - join us as we have a panel with some of the voice actors for Hetalia. Ask them (almost) any question you want, and expect nothing but the most colorful of rainbows for an answer!

3. Autograph session for voice actors - not much explanation needed, but show up early if you want a spot in line! Autographs will be a ticketed event, and you can get your tickets by visiting the FUNimation booth at certain times.

4. Cosplay Gathering - Last year, we filled the indoor fountains. This year, we want to fill the escalators and part of the 2nd floor as well! Can we do it? Can we make the fire marshal issue a safety alert of TOO MUCH FABULOUSNESS?!
Location: The cosplay gathering will be at the outdoor fountains on Friday at 5:00 PM. The voice actor panel, Model UN, and autograph sessions are still TBD.
Volunteer Info: FOR ALL VOLUNTEERING POSITIONS, YOU MUST HAVE YOUR CHARACTER'S MAIN OUTFIT POSTED ON YOUR ACP COSPLAY PROFILE.

Volunteers will be needed to help pass out tickets and posters at the booth, assist in the cosplay gathering, autograph sessions, voice actor panel, and possibly the Model UN.

Feel free to apply with any country, but we're emphasizing the following:

1. France
2. Britain
3. America
4. Germany
5. Russia
6. Prussia
7. China
8. Japan
9. Italy
10. Egypt

Recent Videos
The following videos have been linked to this event.