About This Event
Convention

Event Date

03/30/2013

Volunteer Access

This event is finished, no volunteers needed.

Series Linked: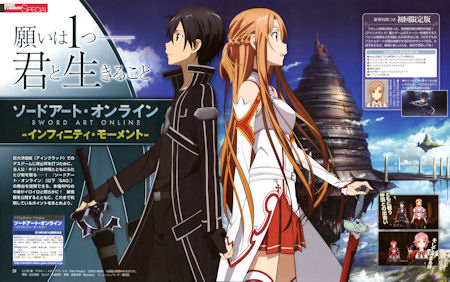 Description: The OFFICIAL Gathering for Sword Art Online with ANIPLEX USA. Photography will begin at 12:00PM for the cast of cosplayers at the gathering. Casting Call for the Main Events are closed.
Location: This will take place at the Aniplex Booth during the weekend.

Sword Art Online Gathering
Location: 11:30AM - 12:30PM
Aniplex Booth in the Exhibit Hall
Volunteer Info: If you are planning to to attend the gathering be sure to add yourself as well. The casting call for the main events is closed however.
Recent Videos
The following videos have been linked to this event.