Most Recent Photo

Series

Character

Special Variation:

Fancy Dreamer

Year Completed:

2018

Construction Difficulty:

Difficult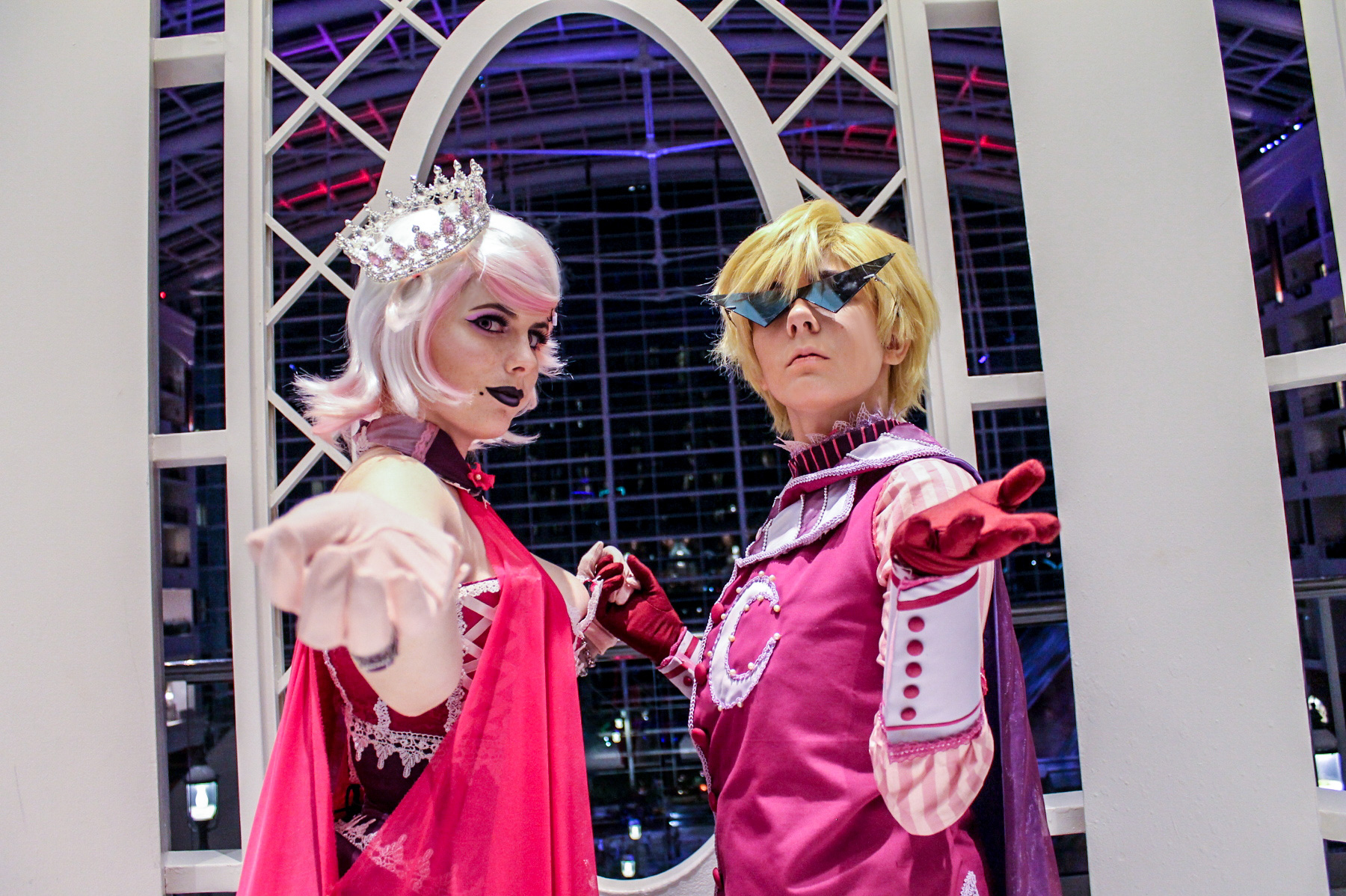 About this Costume
Construction Details:

Materials Used: Purple Casa Satin, Pink Satin, Light Purple Satin, an unknown patterned pink fabric, lace fabric, an unknown glitter sheer fabric, as much lace as I could find from Walmart and Joanns, and actual blood, sweat, and tears

Crown: Bought off aliexpress

Cape: My partner John made this for me for v2!! He took the collar from v1 and cut it down to make a smaller shape, added velcro and the flower, and made the cape with lace at the end

Gloves: Bought From Amazon

Dress: Oh boy I can barely remember how I did the base fabrics with the sides being purple. I know I bought a corset off ebay and just covered it, but how I managed to drape the purple area for it's layered, even, and looks great in 2015 is a mystery to myself. The skirt is sewn to the corset and has about 6 layers, with all the pink layers ruffled. The moon was made with the Light Purple Satin and the lace is all hand stitched and I added lace fabric I sprayed pink to the sides towards the back.

Tights: I think I bought them from a Halloween store after loosing my old ones.

Boots: Bought from a Halloween store that was closing in 2014

Personal Thoughts:

This cosplay was my first big project back in 2015 and has since been an on and off project. We're on the 3rd version or v1.5 since this one isn't from scratch like v2 and uses the base dress from v1. Even though v1 was not that great it still blows me away that I was able to make it with only one year of sewing experience. I always think now about remaking the big skirt when I get the chance especially to she where my skills have grown.
Add a Comment