Most Recent Photo

Series

Character

Special Variation:

All Star Battle

Year Completed:

2013

Construction Difficulty:

Very Difficult

Awards

Runner up Best in Class Advanced @ Ikkicon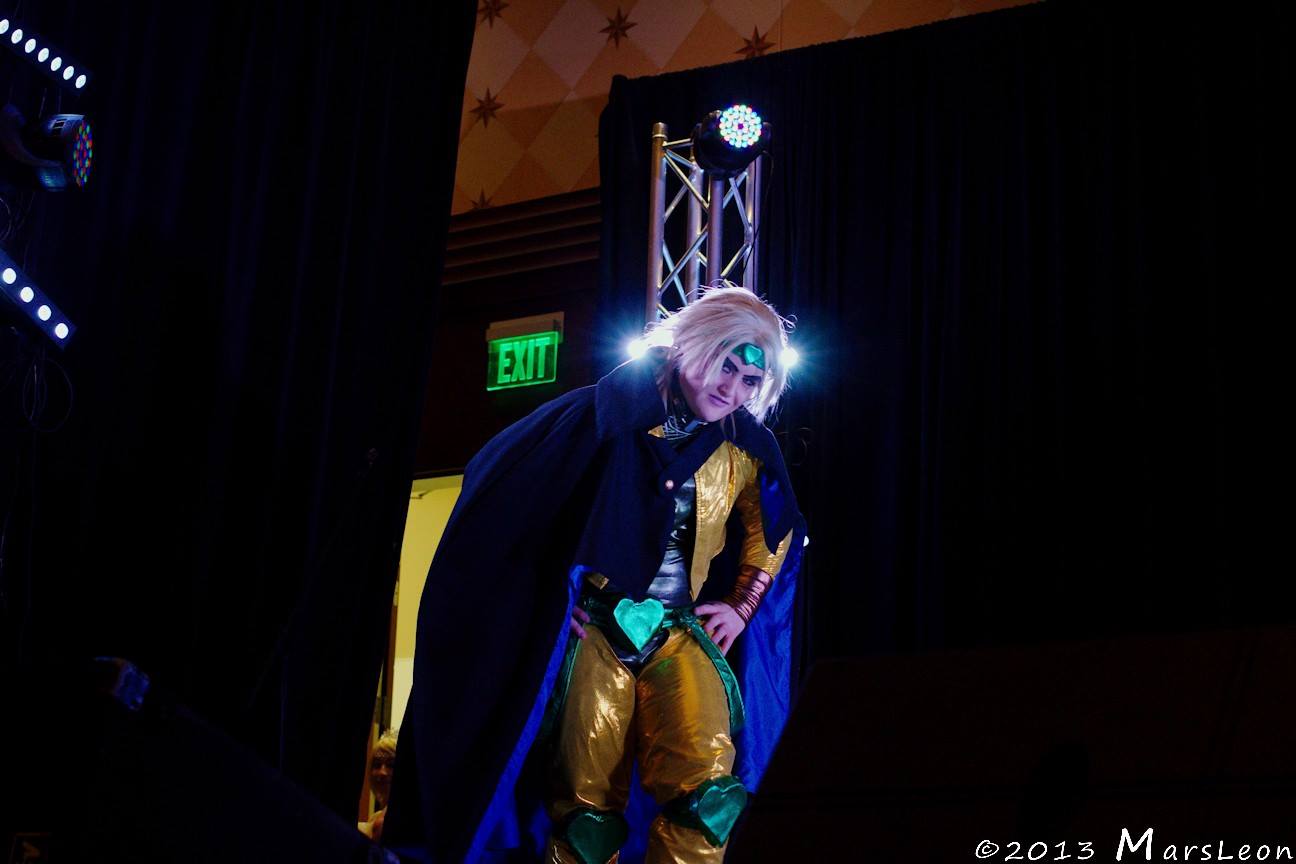 About this Costume
Construction Details:

This costume is deceptively simple-looking.

Everything except for the lining was some form of spandex. The pants, jacket, and suspenders were interfaced to keep the material from stretching. I made spandex do things it was not meant to do.

This was the first time I ever made boot covers. They do not have interfacing or anything else to keep them stiff -- they are held up by the power of 1" loft polyester batting. The gauntlets are also quilted, as is the belt. I'm so happy to have a walking foot for my machine, you don't even know.

The jacket and pants are both edge and topstitched, which was done with a single needle. The jacket bells out in the back the way the character model in ASB's does and the pants are fitted in a similarly awful way as Dio's are.

The heart forms are Wonderflex, which was shaped over sculpey forms. The green spandex was then stretched over top and glued in place. They are backed with matching spandex that was handsewn in place. They're all handsewn on. The 'buttons' on the suspenders are 3mm fun foam covered with spandex and handsewn on.

The cape (no pictures of it currently) is made from polyester gabardine and lined with a color-shifting lining satin. It is weighted with $2 worth of quarters, two in each corner. The collar is stiffened with extremely stiff felt sandwiched in between two layers of extremely stiff canvas.

Personal Thoughts:

A dream costume realized.
Wig Details
Styling Notes

I was forced to use my Diego Brando wig because my original wig for this costume would not style how I wanted it to. I trimmed the layers up and restyled the bangs.

Wig Review

Still a really excellent wig. Nice and thick.
Add a Comment