4/11/19 - We're continuing to fix errors related to the server migration, but we see some people able to upload photos again. If you see a page display an error, you may want to refresh it once or twice, as there seems to be caching enabled on the server side.
Contests
> Cosplay la Cosplay: Kill la Kill Contest
Series

Entry Deadline

06-29-2014 11:59 PM EST

About this Contest

Anime Expo 2014 is going to be PACKED with Kill la Kill craziness, and to help that we're helping Aniplex host a cosplay contest for Kill la Kill cosplayers attending AX!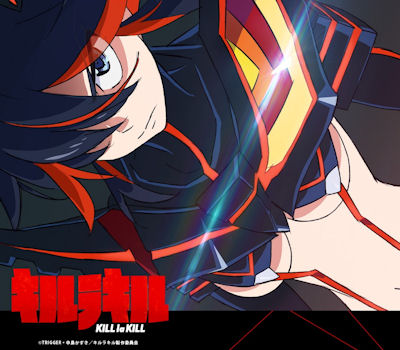 Prizes
10 Finalists will be picked in the online portion of this contest, plus one "Wildcard". The wildcard slot will be picked at-con, right before the contest starts. These 11 people will be showcased on stage, and from there, 2 winners will be chosen and given special prizes, including special seats to the Kill la Kill Stage Event and/or autographs/photos from the staff.
Rules
THIS CONTEST IS ONLY OPEN TO THOSE ATTENDING ANIME EXPO
If you are not among the 10 picked, you still have a chance to win by coming to the contest and competing for the wildcard slot!
This contest is open to both MALES and FEMALES, and you must be a registered member of ACP or ACE.
If you were a winner of a previous ACP contest, you cannot enter with the same costume that you won with.
Entries must be from the series listed above
Entries will be accepted through our contest form only.
Entries based off fanart aren't allowed. (Note: Reference pictures aren't required, but may be requested by ACP Staff should an entry come into question on whether it's based off official art or not.)
Entries will be accepted until the deadline listed above.
Group entries and pictures are allowed, but one person must be in charge of the group for contact information and prizes.
If you are a winner and are not in the US, you must have a US resident receive the prize.
Only one contest entry per user member account